Estimated read time: 4-5 minutes
This archived news story is available only for your personal, non-commercial use. Information in the story may be outdated or superseded by additional information. Reading or replaying the story in its archived form does not constitute a republication of the story.
(AP/KSL News) -- The Department of Defense has recommended closing the Deseret Chemical Depot but offered only a slight realignment for Hill Air Force Base Friday -- a giant relief to state leaders who feared its closure would devastate the Utah economy.
On the potential chopping block were Hill, Dugway Proving Ground, the Tooele Army Depot and the Deseret Chemical Depot -- all of which anchor a large section of northern Utah that shelters tens of thousands of high-paying jobs. Tooele and Dugway were untouched.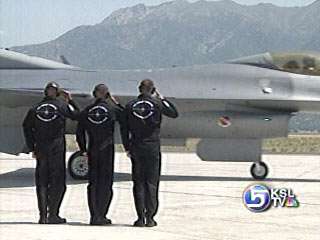 Hill alone contributes an estimated $4 billion in annual economic impact and accounts for 24,000 military, civilian and contractor jobs.
The Base Realignment and Closure list recommends a net loss of only 145 of Hill's jobs. Few expected the base to be closed or significantly scaled back because Hill's mission as an air logistics center is an expansive one.
News of realignment means uncertainty to a lot of people at the base, and some military families find that stressful.
Tara Crum, Husband In Military: "It's hard because they don't know what's going to happen."
It was unclear what affect the realignment would have, though one worker said administrative positions would account for the losses.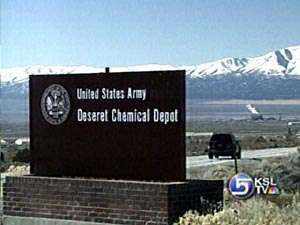 "We're practically untouched. We dodged an atomic bomb, not just a bullet," said Tom Waggoner, the mayor of nearby Clearfield who works as a supervisor for information technology at Hill.
Referring to the 145 lost jobs, Waggoner said, "most of this is just administrative positions. Everybody at Hill breathed a sigh of relief."
That option of closure at Hill Field would have shattered Utah's economy, the people at the base, and the people near it. Just one example: at a local flower shop the owner says half her business has ties to Hill.
Gaylene Perkins, Clearfield Home of Flowers: "I was very worried about it. I know it would affect this whole area. And I've been in Clearfield for 26 years, and Hill Field gives us a lot of business."
As one of just three bases of its kind remaining, it's responsible for engineering and operations of the F-16 fighter and the A-10 aircraft, as well as the Minuteman III and Peacekeeper intercontinental ballistic missiles. The base also handles various repairs on other airplanes, imaging and reconnaissance equipment and aircraft and missile training devices.
Utah politicians said the light impact on Hill was a testament to the base workers' efficiency and mission.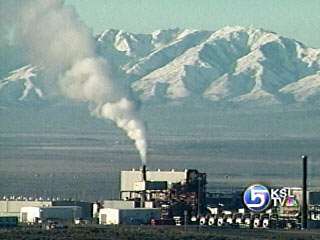 "All we needed to do is tell the story of what Utah does ... and Hill would be just fine," said U.S. Sen. Bob Bennett, a Utah Republican. "All we had to do was get the Air Force to understand what a superb facility we have at Hill Air Force Base."
Bennett and others said they would work to expand Hill's duties and recover the job loss.
"It could have been just the reverse," said Gov, Jon Huntsman, Jr. "We could have been talking about the loss of tens of thousands of jobs and billions of dollars in our economy. But instead we're talking about not only holding the status quo with some important military assets, but indeed building upon those."
The Deseret Chemical Depot provides an estimated $200 million in annual economic impact and affects about 1,500 jobs, while Dugway Proving Ground contributes roughly $118 million and 1,400 jobs.
News of the Deseret Chemical Depot's closure was not a big surprise, as the facility's mission -- destroying a portion of the nation's chemical stockpile -- was expected to end in several years. Its closure would directly affect about 250 jobs, the Department of Defense said. There was no immediate explanation for the difference in the number of jobs listed by Defense's BRAC list and the number of employees at Deseret.
"The closure of this depot will mark the completion of (a) significant milestone in our nation's history which is the total destruction and cleanup activities of the nation's largest stockpile of chemical weapons," said Col. Raymond T. Van Pelt, the depot's commander.
The Tooele Army Depot provides an estimated $85 million in economic impact and 651 jobs -- and is one of just four depots around the country that stores "high-turnover" munitions the military moves out first in war.
U.S. Rep. Rob Bishop suggested that at least some of the Deseret depot's duties would be shifted to the Tooele facility, lessening the impact on jobs. He did not offer specifics.
The list also recommends realigning the Army reserve post Fort Douglas, affecting 53 jobs.
Of course, nothing is final until September when the President will get the final report. But given the news that came today, military people here in Utah have every reason to stay optimistic over the summer.
(Associated Press Contributed to this Report)
×
Most recent Utah stories