Estimated read time: 2-3 minutes
This archived news story is available only for your personal, non-commercial use. Information in the story may be outdated or superseded by additional information. Reading or replaying the story in its archived form does not constitute a republication of the story.
Sammy Linebaugh reportingTwo chases end with two suspects behind bars, and a third suspect on the run this morning.
Both chases took place in Salt Lake County, but one was much more dangerous than the other.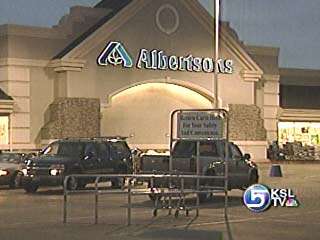 A Sunday trip to the grocery store turned out to be very dangerous for one evening shopper. Police say a woman was walking into the store when a man pulled up into a car, grabbed hold of the woman's purse, and tried to drive off. He ended up dragging her for a few feet before he finally got away.
Officers spotted his car on surface streets in Draper, and tried to chase him. He sped off, sparking a high speed pursuit throughout the valley. At some points, speeds reached 105 miles an hour.
Finally at 5400 South police lost the suspect's car and he got away. They're still looking for him this morning.
And in Salt Lake City, police arrested two suspects following a short chase near 2100 South and 2100 East.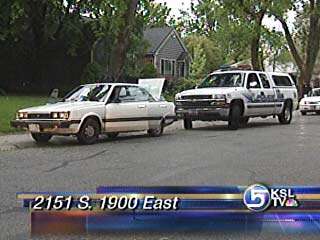 Tooele County dispatchers called police in Salt Lake saying two men who'd stolen a car were now in the Salt Lake area at a gas station.
The suspects were reportedly armed and not willing to go down without a fight.
An officer went to a Tesoro gas station on 2100 South and found the suspects in the parking lot in the stolen car.
Sgt. Phil Eslinger/Salt Lake Police Dept.: "Once they saw that officer, they ended up driving down through the neighborhood until he initiated the stop."
The men apparently surrendered without much of a fight. Salt Lake Police were able to easily find the men because dispatch was able to trace a cell phone call. That call had been made by the suspects at the Salt Lake gas station.
Police searched the car but didn't find any weapons inside.
Both men had apparently taken some guns and the vehicle during a home invasion in Tooele County. They're now in the Salt Lake County Jail awaiting charges.
×
Most recent Utah stories