Estimated read time: 2-3 minutes
This archived news story is available only for your personal, non-commercial use. Information in the story may be outdated or superseded by additional information. Reading or replaying the story in its archived form does not constitute a republication of the story.
John Hollenhorst reporting The most remote town in Utah is getting some high level attention in Washington.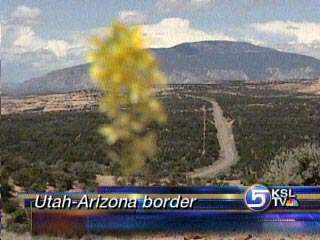 The U-S Senate today passed a highway bill that will make the community of Navajo Mountain a little less remote.
The town is at the foot of majestic Navajo Mountain. The mountain is a sacred place to the 600 people who live here.
The only road in is partly paved. But the asphalt soon gives way to ten miles of bad road, with washboard bumps, loose sand, and when it rains, mud.
Jesse King, Navajo Mountain: "Oh pretty nasty, you know there's a lot of ruts... "
Some hazards are more pleasing to look at, such as free-roaming Navajo horses, but the wear and tear on cars and trucks is unbelievable.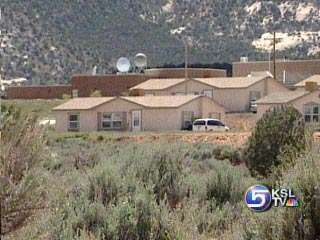 Sara Manheimer, Navajo Mountain: "People purchase new vehicles about every two to three years. "
Navajo Mountain is in Utah. But to get there, you have to drive a couple of hours in Arizona. From the county seat in Monticello it's a four hour drive.
Pavement resumes only when you cross the Utah border.
Lee Greymountain, Navajo Mountain: "It's just not right. Dirt road. Ruts. We need a paved road. "
Jim Matheson did a rare thing for a Utah congressman. He went after funds for paving in Arizona.
Rep. Jim Matheson, (D-2nd): "This road does not give them good access in and out for any of their services. And let's remember, Navajo Mountain is the most remote location in the lower 48 states."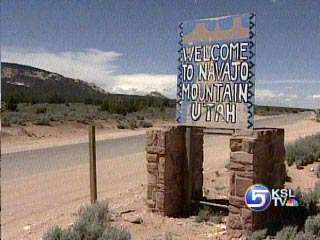 On the other hand some people think the unpaved road helps preserve something they like about Navajo Mountain: The isolation. They routinely drive 40 miles to buy gas, four-hours round trip for groceries. But some tribal elders prefer it that way.
Lee Greymountain, Navajo Mountain: "They're used to it. They got used to it, being isolated for so long."
Don't worry, Matheson says. The town will still be isolated, even if the road is paved.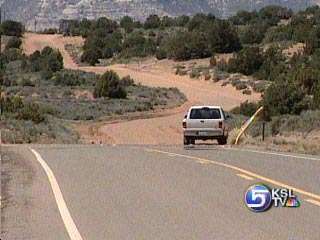 The federal highway bill includes 1.3 million dollars for the paving project - not enough to -finish the project. But the funding is still in doubt. The president has threatened to veto the bill, calling it too expensive.
×
Most recent Utah stories