Estimated read time: 2-3 minutes
This archived news story is available only for your personal, non-commercial use. Information in the story may be outdated or superseded by additional information. Reading or replaying the story in its archived form does not constitute a republication of the story.
SALT LAKE CITY -- A veteran Red Cross volunteer says the better you prepare, the better you'll fare when catastrophe like an earthquake, wildfire or flood hits.
Utahns live in the heart of wildfire country, to say nothing about earthquakes and floods. If you want to know how to be ready, stop by Stan Rosenzweig's house and he'll tell you all about it.
"Believe me, you need a rope," he said. "There's nothing like a rope."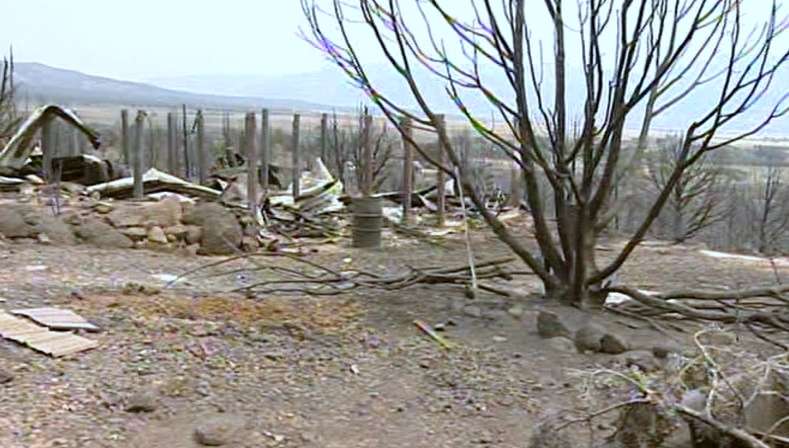 Rosenzweig is a Red Cross volunteer, a veteran with relief efforts following Hurricane Katrina, floods in Texas and last year's earthquake in Wells, Nev.

"The people who have some semblance of a plan are the people who got back to normal sooner," he said.

**Emergency Kit** Water Food Radio Batteries First aid kit Medication Personal hygiene items Copies of personal documents Cell phone with chargers Extra cash Pet food

He says when disaster strikes, you have to be able to survive until essential services are restored. Stan and his wife, Ronna, told us how they'd get ready. "I'm just going to take some underwear off the shelf, take some socks off the shelf. One of the things when you've got to make do on your own, you've got to stay clean," Stan explained.

Pack warm clothes, toiletries and medications, phone chargers and copies of personal documents. For them, "All the important information is on an encrypted CD," Stan said.

Best advice? Prepare a kit with water, food, radio, batteries, a first aid kit, medication, toiletries, extra cash and pet food if necessary. Also, arrange two meeting places and an out-of-area contact person. And, have an emergency kit in your car.

"If the table started to shake and we were in an earthquake right now, you're not near your garage and you're not near your basement. If I'm not prepared, what are you going to do?" he asked me.

The Red Cross website includes great information, including a page to register as "safe and well" to alert concerned family and friends.

E-mail: jdaley@ksl.com

×
Related links
Most recent Utah stories