Estimated read time: 3-4 minutes
This archived news story is available only for your personal, non-commercial use. Information in the story may be outdated or superseded by additional information. Reading or replaying the story in its archived form does not constitute a republication of the story.
LOGAN -- Utah has the toughest laws in the nation when it comes to text messaging while driving--those convicted face up to 15 years in prison. Law enforcement agencies throughout Utah are now looking for texters, but Cache County has taken it to another level.
Police agencies are saying if a text message is that important to take, and it's that important to respond to, pull over and stop to do it. They promise to look up cell phone records whenever a suspicious accident happens, and lately they've had several.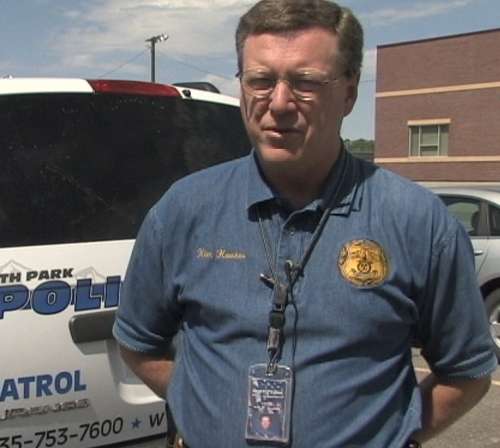 Of all the police agencies in Cache County, the North Park Police Department may be the most aggressive when it comes to stopping texting and driving. Police Chief Kim Hawkes lost his nephew last week because of a distracted driving crash.
"It's been a sorrowful experience, but we're moving past that," Hawkes said. "At this point, we're trying not to dwell too much on the past and we're looking to the future."
That future includes joining with other Cache County police agencies in stopping texting-while-driving, or any type of distracted driving.
---
Distracted driving is a factor in 1 out of 4 crashes nationally. -Zero Fatalities
---
"We've put more and more into our automobile, and some of those things are too distracting to have in an automobile," said Cache County Attorney James Swink.
Swink wants parents to talk to their children about texting while driving, as well as putting down the phone while driving, themselves. He says the average text message takes 5 seconds to read or respond to.
"When you take your eyes off the road for that long—3 or 4 seconds—you've gone to the length of a football field at 55 miles per hour," Swink explained.
Just Monday, a driver in the Logan Shopko parking lot hit and killed a woman because he wasn't watching where he was driving.
**Utah's Texting and Driving Penalties**
| | | |
| --- | --- | --- |
| Primary Offense | Class C misdemeanor | Up to $750 fine and 90 days in jail |
| Accident with injury | Class B misdemeanor | Up to $1,000 fine and 6 months in jail |
| Accident with death | 3rd-dregree felony | Up to $10,000 fine and 15 years in prison |
"He was just distracted. He looked down for just a moment, and when he looked back up she had walked out from behind the cars and out into the crosswalk area," said Logan police Capt. Jeff Curtis. It was the 10th distracted-driving crash in Cache County in the past 10 months, and the third distracted-driving fatal crash in Logan in just the past month.

"The time is now that we need to step up and make a difference," Hawkes said.

One tragic case in Cache County involves Reggie Shaw, a young man who was texting and ended up killing two people. His story is on the state's Zero Fatalities website. It's a story police officers are bringing to all the high schools in Cache County because it can happen to anyone.

E-mail: acabrero@ksl.com

×
Related links
Most recent Utah stories