Estimated read time: 2-3 minutes
This archived news story is available only for your personal, non-commercial use. Information in the story may be outdated or superseded by additional information. Reading or replaying the story in its archived form does not constitute a republication of the story.
Shelley Osterloh ReportingMany of us have fond memories of the 2002 Olympic Games, held here in Utah. A new museum at the Utah Olympic Park may rekindle that "Fire Within" and be a permanent legacy of the Games. It's the newly opened, George Eccles Salt Lake 2002 Olympic Winter Games Museum.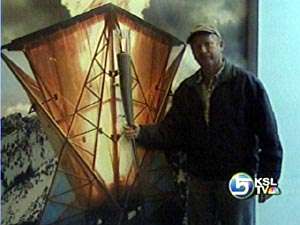 Didn't get to carry the Olympic torch? You can now and get a photo to prove it. It's the first stop as you tour the new Olympic Museum at the Utah Olympic Park. It is a gift from the George S. and Dolores Dore Eccles Foundation to the people of Utah and future visitors from around the world.
Spencer F. Eccles, Pres. George S. and Delores Dore Eccles Foundation: "Its very well done and its something that will help us all remember the emotions, the excitement, the pride and the inspiration."
There are lots of interactive screens so you can pick and choose and see a lot of the different events that took place in the 2002 Olympics. There are plenty of photos, but it is the artifacts that tell a lot about the games. Included is the complete outfit and skis worn by Shannon Bahrke when she won her silver medal in moguls, and Joe Pack's skis, he won a silver medal in aerials.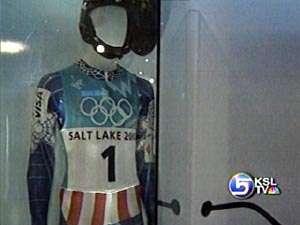 Skeleton' slider Jimmy's Shea donated his helmet and the photo he carried of his grandfather. There's Gold medalist Casey FitzRandolph's skates, Derek Parra's speed suit, Bode Miller's uniform, figure skater Tim Goebel's costume, and autographed sticks and jerseys from the Hockey team. You can also see Olympic Medals and learn how they were made.
For many, including Spence Eccles, viewing these displays triggers memories.
Spencer F. Eccles: "And then the ground zero American flag came in there and we thought everyone would come and cheer. You could have dropped a pin in the place, you could hear my pace maker, not a word the emotion was so strong, it was incredible."
The 500 thousand dollar display memorializes a special time in the state's history, when Utah welcomed the world in peace and friendship, and helped inspire and heal our nation.
The Museum just opened to the public. The cost to see it is included in the admission to the park, which is seven-dollars for adults.
×
Most recent Utah stories