Estimated read time: 1-2 minutes
This archived news story is available only for your personal, non-commercial use. Information in the story may be outdated or superseded by additional information. Reading or replaying the story in its archived form does not constitute a republication of the story.
Sammy Linebaugh reporting A house fire in West Jordan has left a young family homeless. The fire broke out shortly before 3 a-m at a home on 1497 Little Creek Drive.
Investigators are on scene at this hour trying to pinpoint a cause of the blaze. They believe the fire broke out in the garage.
The fire didn't take long to engulf the home. The family woke to smoke alarms. The parents grabbed their two young children and got out.
Ron Larson, West Jordan Fire Dept.: "When crews got here, the house was fully engulfed in fire. Talked with the family, they were all home sleeping at the time. They did get out safely, but they said they woke up to smoke alarms and when they woke up the house was full of smoke."
Keiko Itami, Next Door Neighbor: "It was very big flames, and I was standing across the street more than 100 feet away and you could still feel the heat."
Ted Itami, Next Door Neighbor: "I got out the garden hose but neighbors said Ted, you better stay away."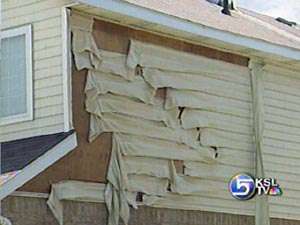 Ted Itami is a next door neighbor. The heat of the flames actually melted some of the siding on his home. Same thing happened to the neighbor on the other side. As for the home in between, it is a total loss.
The family was taken to the hospital for some minor smoke inhalation, but they are doing fine.
They have gone by to look at the home in the light of day. They told KSL they just feel lucky everybody got out safely.
For now, they are staying with neighbors.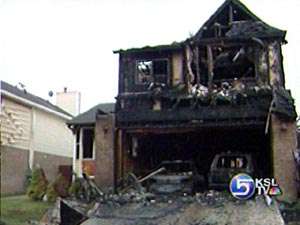 ×
Most recent Utah stories