Estimated read time: 2-3 minutes
This archived news story is available only for your personal, non-commercial use. Information in the story may be outdated or superseded by additional information. Reading or replaying the story in its archived form does not constitute a republication of the story.
Alex Cabrero reportingLike many places along the Wasatch front, West Wendover, Nevada is growing fast. With all that growth, come more problems.
But a new police chief is on the job.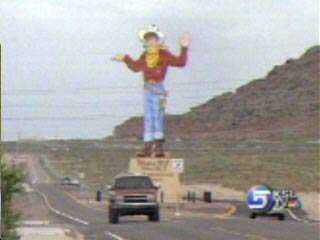 You could stand on the West Wendover gambling strip, and not see the same car pass you twice.
Chief Ron Supp, West Wendover Police Dept.: "You get a lot of people on the weekends."
But Ron Supp drives a car, you'll probably notice several times. You see, he's the new police chief. He just got the position permanently last week, and he knows casino towns can be risky business.
Chief Ron Supp, West Wendover Police Dept.: "Anytime you get a large amount of people, you're gonna have some problems."
Already, he's had to deal with an alleged 6-man gang-rape of a 16-year old girl. He's also noticed too many domestic violence cases.
Chief Ron Supp, West Wendover Police Dept.: "It seems to be rising here, so its an issue we want to address and make sure we're getting on top of."
That's good news for those who live here fulltime.
Todd Hagness, West Wendover Resident: "They've worked hard, and I've noticed they've been circling... They're more evident around the community."
Ron Giovo: "They seem to be taking good care of the streets."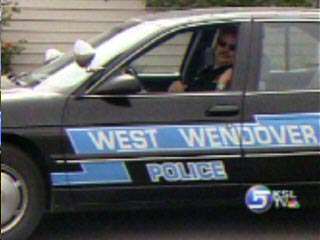 There has been talk that West Wendover Nevada, and Wendover, Utah might incorporate into one city. Finances being the main reason. But while the two cities work that out, the two police departments are already working it out."
Chief Ron Supp, West Wendover Police Dept.:"We back each other up, they need help we'll help them, we need help, they'll come help us."
Still, remote towns have unique challenges: Prisoner transports to the jail in Elko take four hours.
Other ideas he'd like to start include better awareness of domestic violence, protecting children from kidnappings or sexual abuse, and better training for his officers.
Chief Ron Supp, West Wendover Police Dept.: "I love to teach, and I think the more training you have, the better off you are, the better equipped you are."
Supp had worked for more than a dozen years with the Elko County Sheriff's office. He feels those contacts will help him build a batter department in West Wendover.
×
Most recent Utah stories