Estimated read time: 2-3 minutes
This archived news story is available only for your personal, non-commercial use. Information in the story may be outdated or superseded by additional information. Reading or replaying the story in its archived form does not constitute a republication of the story.
Sandra Yi ReportingA Salt Lake City woman called police over the weekend, saying her son had been kidnapped, but it turned out she was the victim of a hoax.
The woman called police Saturday afternoon. Officers from Salt Lake City and the County searched for her son's alleged kidnapper. They eventually found the man along 3300 South State Street. That's when he admitted he had made the whole thing up.
On Saturday, a woman got a disturbing phone call from her son.
Det. Dwayne Baird, Salt Lake City Police Dept.: "He said he had been held at gunpoint and that there were weapons involved, and he was in danger, and he feared for his life."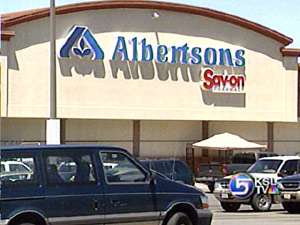 He told her the kidnapper wanted money to settle a drug deal. She called police from a store, where she went to get the money.
Det. Dwayne Baird: "The reported kidnapper was asking for 300 dollars to settle this drug debt."
But soon the situation started to unravel.
Det. Dwayne Baird: "This individual realized, and we're talking about a 20-year old male, realized perhaps that he wasn't going to get his way with his mother and decided to tell her that he had been released."
He told officers he was on State Street; that's where they got to the bottom of it. The kidnapping was a hoax.
Det. Dwayne Baird: "He said the motive was he owed somebody drug money and he wanted to get a little more than the money he owed from his mother, and he thought this was the best way of doing it."
But he found out, it wasn't.
Det. Dwayne Baird: "In any event, it was a situation that was very dangerous for everyone involved, but now he's in a lot of trouble."
The 20-year old was not arrested, but police say they will forward this case to the district attorney's office. They say he could be charged with conspiracy and conspiracy to extort money from his mother.
×
Most recent Utah stories