Estimated read time: 2-3 minutes
This archived news story is available only for your personal, non-commercial use. Information in the story may be outdated or superseded by additional information. Reading or replaying the story in its archived form does not constitute a republication of the story.
John Daley ReportingPolice say a history of domestic abuse preceded a violent confrontation that left one man dead by his own gun and his estranged wife in the hospital, struggling to stay alive.
This case is troubling in a variety of ways. The bloody scene unfolded in front of the couple's eight-year-old daughter, and police say it was the last in a series of brutal attacks.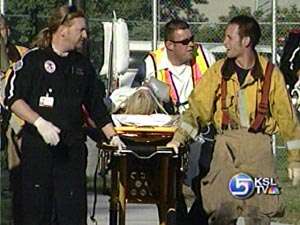 It was the nightmare end to a domestic violence dispute. Garth McClure, an angry, estranged husband, rams his wife Carrie's car, critically injures her with three shots, then kills himself. Today Carrie McClure's medical status is still precarious.
Sgt. Paul Jarocsak, Salt Lake Co. Sheriff's Dept.: "Last we've heard, she's still in critical condition. And our deputies have made it known we'd like to speak to her whenever she's available, but right now the hospital is listing her as critical and we've made no attempt to contact her."
The couple's eight-year-old daughter was in the mother's car; police say she's doing as well as could be expected.
Sgt. Paul Jarocsak: "She was interviewed by our detectives who specialize in interviewing young children in these situations, and she's very frightened, still quite upset with what happened yesterday."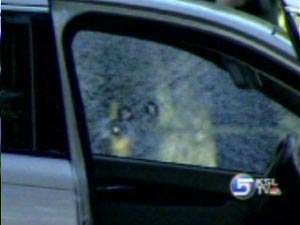 This final, disastrous incident was the latest in a string. Police say three years ago charges of aggravated kidnapping, aggravated assault, and criminal mischief were filed against Garth McClure after a vicious assault in which he took his wife to Summit County to let his wife's wounds heal, and left her needing surgery for facial injuries.
Sgt. Paul Jarocsak: "There were numerous felony charges filed. He eventually pled to a single class A misdemeanor and he was given probation. There was a protective order in place for a short period of time, then they did move back in together."
Then just last month Garth McClure was booked on domestic rape charges, an incident in which the couple's 10-year-old son called 9-1-1 for help. Bail was set at 20-thousand dollars and McClure was able to post a bond to get himself out of jail. A court date was set for later this month.
Sgt. Paul Jarocsak: "Our detectives actually did petition the judge seeking a higher bail. However, that, according to my detectives, was declined. So the bail was kept at 20-thousand dollars."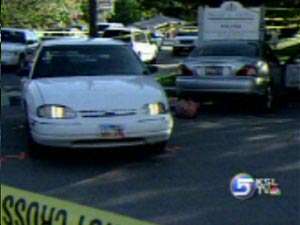 A spokesperson for the Third District Court says no motion to increase the bail was filed with the court, so it's unclear tonight exactly why a higher bail was never set.
×
Most recent Utah stories