Estimated read time: 2-3 minutes
This archived news story is available only for your personal, non-commercial use. Information in the story may be outdated or superseded by additional information. Reading or replaying the story in its archived form does not constitute a republication of the story.
Sandra Yi ReportingA man is in jail for vandalizing more than a dozen downtown businesses. Police say it went on for months. The suspect also threw rocks at moving cars on the interstate last summer.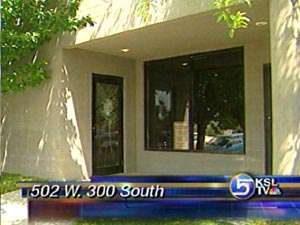 Here we go again -- that was Brad Hale's first reaction when he came to work and saw his windows destroyed this morning.
Brad Hale, President, SDI: "It's usually the same windows over and over again."
He says the vandalism first started about eight months ago. Since then repeated repairs have totaled about 5-thousand dollars. Nearby business, 'Savage Scaffold' has also taken some hits.
Max Savage: "He actually threw one through the glass and through our wall, so he had a great arm. The frustrating thing was, we had to board our windows, so it looked like we were closed. A lot of customers would call us and say, 'Are you out of business?'"
Police say the culprit also threw rocks and bricks at a dozen other businesses nearby. The victims had a hunch who was behind it all.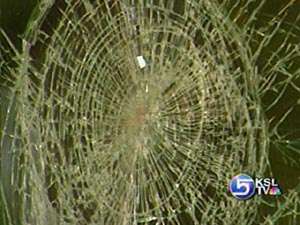 Brad Hale: "He's been in the neighborhood. We know who he is. We watch him carefully. We see him stash his rocks and bricks."
But they had no proof.
Brad Hale: "Oh, every morning when you come and see smashed glass and broken blinds, and everything else, you just say to yourself, 'Why can't they catch this guy?"
They finally did last night. Bike officers doing surveillance saw Jason Osorio throwing a brick through SDI's window. H tried to run, but police caught him. They say he's responsible for all the incidents. They say he also admitted to throwing rocks at moving cars last summer.
Brad Hale: "He definitely needs help and it's a relief not having to worry about getting broken windows anymore."
Osorio has been in jail before, police say, for vandalism and other minor offenses; and the victims say, coincidentally, that's when the vandalism stopped. It started again, once he was out. Police say it's obvious jail time doesn't work for this guy. They say he has a mental illness and they want to get him into an alternative program that deals with mental health.
×
Most recent Utah stories