Estimated read time: 2-3 minutes
This archived news story is available only for your personal, non-commercial use. Information in the story may be outdated or superseded by additional information. Reading or replaying the story in its archived form does not constitute a republication of the story.
John Hollenhorst reportingThe fires in Southwestern Utah are likely just the beginning of what is shaping up to be a very tough year for firefighters. In fact, as the summer heats up grassland conditions are potentially explosive throughout western Utah.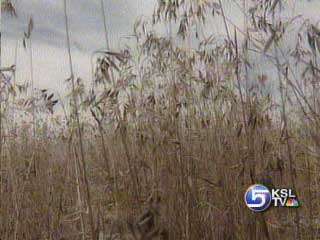 Today we drove through Tooele and Rush Valleys, just to the east of us, and through Skull Valley to our west. We saw an amazing amount of cheatgrass. It's normally only 6 or 8 inches tall. We saw many places where it is 24 to 30 inches tall.
It's not just tall. It's also growing extraordinarily thick, thanks to the very wet spring we had. Cheatgrass is what's fueling the big fires in Southwestern Utah. It's a non-native plant imported from Russia. But it's now taking over most of the acreage in the Great Basin, which includes roughly the western third of Utah. As it dries out, cheatgrass burns explosively, and experts don't remember ever seeing this much of it.
Susan Marzec, U.S. Bureau of Land Management: "The thickest and heaviest that we've seen almost ever. At least in the last 30 years that we know of. So you're looking at an unbelievable fire issue. All it's gonna take is some lightning and some wind. And you're going to have a fire season like you won't believe. Almost anything will set it off right now. So we would appreciate it if people just simply didn't put fire of any kind or fireworks or anything in any cheatgrass area."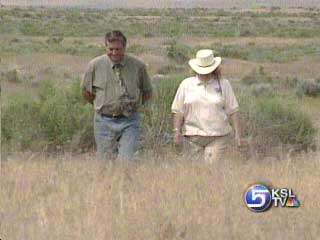 Much of the cheatgrass is in areas where there are no homes. But a lot of it does grow right up around small towns and suburbs. When the wind gets going, flames can travel through cheatgrass just about as fast as the wind.
As we move into the Fourth of July weekend, a lot of caution is recommended.
×
Most recent Utah stories