Estimated read time: 2-3 minutes
This archived news story is available only for your personal, non-commercial use. Information in the story may be outdated or superseded by additional information. Reading or replaying the story in its archived form does not constitute a republication of the story.
Shelley Osterloh ReportingParents, do you know where your children are? New technology may make it easier for parents to track their kids, especially teenagers who are out driving the family car.
You may have heard about ON-STAR, the GPS tracking system installed in some cars by manufacturers. Well now there is a device that you can install on your own vehicle to track it if it's stolen, or keep track of the teenager who is driving it.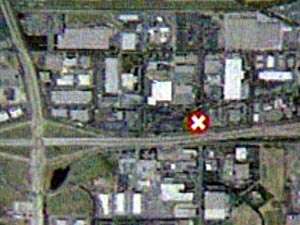 It's just a little black box, but hidden in your vehicle it can monitor the car's speed and location at any given moment, and you can see it all from your home computer.
Mike MacDonald, Vehicle Locate.net: "So this gives the parent the ultimate control. It takes away the 'what-ifs' and allows the parents to know exactly what's going on."
You can check out a history of information or see where your car is right now, by zooming in on map or switching to satellite imagery, so close you can see which parking spot it's in. The device can help police find a stolen car in minutes.
Companies may want to see if their employee driven cars are where they're supposed to be. Parents may use it to find out where their teens are going, or program it to call them if the car goes too fast.
Mike MacDonald, Vehicle Locate.net: "So if they want to know if their teenage driver is going over say 70 miles an hour, they can be notified either by telephone or by email."
Mike MacDonald sells the Millennium Plus system. He says you can even program geographic boundaries and tell the system to notify you if the car goes where it shouldn't, even stop it from starting again once it's off.
Mike MacDonald, Vehicle Locate.net: "They say, 'Mom, Dad, my car won't work.' 'Really? Where are you?' 'I'm at Bobby's house.' 'No, you are at Jimmy's house. Okay, get in the car, come home now, and I'm watching you.'"
The device can be programmed to remotely open locked doors, start the engine, or alert you when your car alarm goes off. It cost 600 dollars with a monthly fee that ranges from seven to 37-dollars.
In addition to the vehicle locator the company is developing a personal small GPS tracker that may be worn like watch, or attached to a backpack. It will have many of the same features and may help parents locate missing children or just have a little peace of mind knowing that they are safe and where they should be.
×
Most recent Utah stories