Estimated read time: 2-3 minutes
This archived news story is available only for your personal, non-commercial use. Information in the story may be outdated or superseded by additional information. Reading or replaying the story in its archived form does not constitute a republication of the story.
AMERICAN FORK -- A Utah couple is facing unbelievable frustration after their brand new van broke down during their vacation in Canada. Nearly three weeks later, they still can't get the parts to fix it.
Scott and DeeAnna Sparks believe they have tried to be patient and don't blame the dealer for not having the parts, but waiting for a replacement part worth about $100 is costing them thousands of dollars out of their own pocket.
They have their suitcases ready to go for a trip back to Canada to bring their new minivan home. It's been at the dealership in Alberta, Canada since Aug. 8, when the 2009 Town and Country van was found to have a problem with the brakes.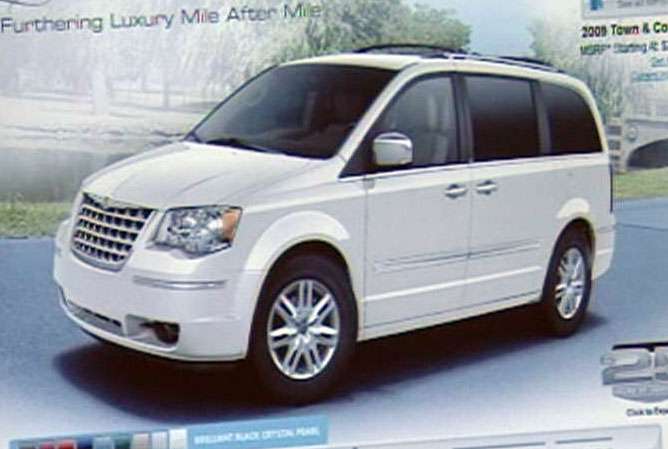 "We bought it brand new. And when we turned it in, just 5,500 miles on it," DeeAnna said.
The dealer in Canada found the van is under warranty, and the Sparks also purchased an extended warranty. But the news from the service department wasn't so good.
"We can order the parts, but it might be two weeks. We don't know when we'll get it. It could be three weeks," Scott said.
After renting a car and staying in a motel for four days, the Sparks decided to fly home to Utah at their own expense. Scott suffers from MS and not only did they leave his wheelchair-equipped van behind, but also the electric wheelchair he relies on.
They've been working the phones, even trying to get the local dealer where they bought the van to ship the parts to Canada, but they don't have any in stock either.
On Tuesday afternoon, the Sparks checked their voice messages. Seventeen days after breaking down, a message from the dealership said they had all the parts to fix the van. But that excitement quickly turned to disappointment when they heard the next voicemail.
"Good news has turned bad on me," the voicemail stated. "My parts department has sold the calipers underneath me."
The Sparks are now being told it will be another two weeks until the parts arrive. It's something they can't understand after they received this letter in May when Chrysler declared bankruptcy.
"There should have been parts. They said not to worry. There should be parts. And we go on our first trip, break down, and there are no parts," DeeAnna said.
KSL News attempted to contact Chrysler Corporation's media relations department by phone and e-mail to ask about the parts delay but has had no response.
In the meantime, the Sparks continue to wait while their new van and Scott's wheelchair sit in Canada.
E-mail: spenrod@ksl.com
×
Most recent Utah stories