Estimated read time: 4-5 minutes
This archived news story is available only for your personal, non-commercial use. Information in the story may be outdated or superseded by additional information. Reading or replaying the story in its archived form does not constitute a republication of the story.
Amanda Butterfield reportingAn attempt to serve a warrant in West Valley ends with an officer-involved shooting. Authorities are calling the overnight shooting every police officer's worst nightmare.
The suspect who was shot by police died. Both detectives involved in the shooting have been put on leave.
They were sitting in a car helping SWAT teams deliver a search warrant at a home near 3332 W. Brookway Dr.
Police say around 12:45 this morning, a man walked up to the detectives' car and asked them what they were doing. The detectives were wearing plain clothes but showed their badges and identified themselves as police officers.
Police say that's when the man became upset, and began arguing with the detectives. He walked around to the driver's side of the car, and reached behind his back.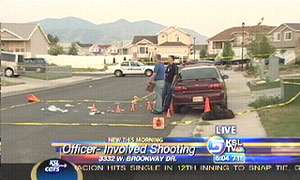 One of the detectives thought the man had a gun. So, he pulled out his own weapon and fired.
Craig Black, West Valley Police Dept.: "This is probably one of the most difficult situations an officer can ever be placed in and certainly they're understandably upset that this occured tonight."
Police say the suspect was taken to the hospital, but was pronounced dead a short time later.
Members of the victims family who witnessed the shooting tell a different story. KSL spoke with the victim's son, who watched as his father died after being shot point blank three times in the stomach.
The family noticed the detective's car outside their house, with no license plate in the front, no lights on, but the engine running. They say they were nervous someone was going to steal their car.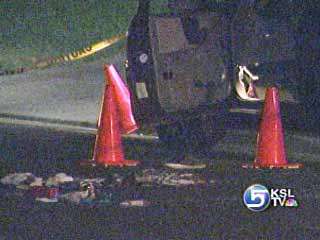 So that's when the victim, 60-year old Bounmy Ousa, first went outside.
Steve Ousa, Victim's Son: "He said I'll smoke, see if they leave, smoked, and came in and said they're not leaving."
Then Boumy Ousa decided to go out a second time to ask the people in the car what they were doing. He didn't know they were undercover police officers there to serve their neighbors a search warrant.
Steve Ousa, Victim's Son: "Me and my mom were looking out the blinds the whole time he went out, approached the driver's side door, and not even two three seconds and they shot him three times. Then after they shot him, they turned on their light, and when we came out they turned on their light and said oh lucky we came in time, what happened? I was like what, what do you mean what happened, my dad was lying on the floor.
Steve Ousa said by their questions it seemed like the officers were trying to blame someone else for shooting his father.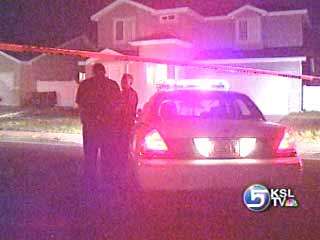 Steve Ousa, Victim's Son: "I don't have nothing against police, but their asking if it was a rival gang member, they asked me like three times, are you sure no one drove by and shot your dad? When I seen it with my own eyes like ten feet from my window to the driveway."
Ousa admits he used to be in a gang, and at least three years ago there had been shootings at this house before, but he told the detectives he doesn't do that anymore.
Steve Ousa, Victim's Son: "I go, 'you guys know I'm off gang list and don't affiliate, you haven't caught me with my friends.' They're all, 'yeah, we know that.'"
According to Steve, his father didn't have a gun or any other weapon. It may have looked like he was reaching back for something, because he has health problems and stands with his hand behind his hip sometime.
Steve Ousa, Victim's Son: "If a 60-year old man with grey hair approaches you, his shirt is tight because his belly is sticking out, do you think he's going to hurt anybody? My dad never hurt anyone in his whole life. He's a nice man, goes to work, takes care of our family."
We've called West Valley police department several times to react to Ousa's (ewe-saw's) story, they say they have no other comment because the investigation is on-going.
But once again, they say the detectives did show Ousa their badges, and were in the neighborhood to serve a search warrant to another house.
Police say more than one shot was fired. Neither detective was injured.
Both the police department and the District Attorney's Office are investigating and an autopsy has been performed.
Asked to respond to the account of the victim's son, the police spokesman again reiterated today that the officer felt the man was reaching for a weapon.
×
Most recent Utah stories