Estimated read time: 2-3 minutes
This archived news story is available only for your personal, non-commercial use. Information in the story may be outdated or superseded by additional information. Reading or replaying the story in its archived form does not constitute a republication of the story.
Richard Piatt ReportingA 12-year old admits he and a friend were playing with fireworks in the back lot of Advanced R-V supply in West Valley City. Fire investigators say one of those fireworks ignited a propane tank.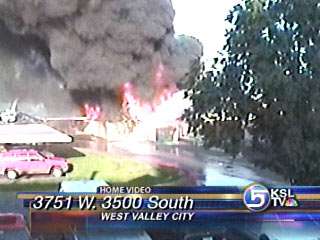 Witnesses helped point the investigation in the right direction. But even with a confession, the owner is still stuck with a massive mess and financial loss.
A pile of rubble represents at least 700-thousand dollars worth of lost merchandise. Brand new ATV's, a couple R-V's and campers, all gone in a massive fire at West Valley's Advanced R-V supply Thursday night.
Dave Lloret, Business Owner: "Just feeling real sick and worried about what's going to happen in the future."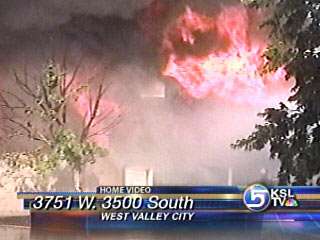 Owner Dave Lloret could only watch helplessly Thursday night as the fire at his business got worse and worse. Flames quickly spread through 60 ATV crates, each lined in styrofoam. The ignition source, according to fire investigators, was a propane tank lit by fireworks.
A 12-year old boy admitted this morning to lighting those fireworks, after witnesses spotted him. The boy is not under arrest, but will enter a counseling program for juveniles.
Kris Romijn, West Valley City Fire Dept.: "It's West Valley's policy to educate the child, just see if we can change that thought process, just make sure it doesn't happen again."
Today Lloret is thinking about his customers, hoping his insurance will help repair the financial and physical damage. He and his wife are also thankful no one, including the boy who's responsible, was hurt.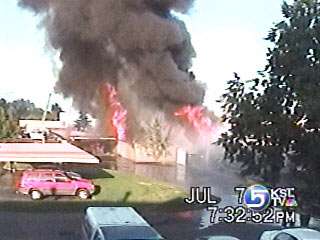 Darla Lloret, Business Owner: "I feel sorry for the kids and their parents."
Dave Lloret, Business Owner: "They could have gotten killed. If they hadn't gotten over the fence fast enough, they could have gotten killed. We're happy that didn't happen."
At this point the owners are negotiating with their insurance company to insure they can recover financially from this devastating loss.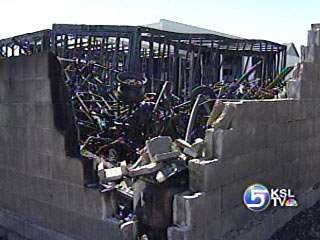 ×
Most recent Utah stories