Estimated read time: 2-3 minutes
This archived news story is available only for your personal, non-commercial use. Information in the story may be outdated or superseded by additional information. Reading or replaying the story in its archived form does not constitute a republication of the story.
Alex Cabrero reporting An overnight store clerk is healing from an attack over alcohol.
It began as any other normal night at a -convenience store in West Jordan. But when three young punks walked in, the clerk knew there was going to be trouble.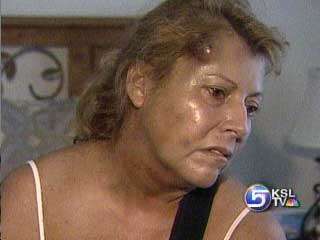 If these three guys would attack a defenseless female clerk for beer, there's no telling what they would do to someone else.
The video is disturbing, but by showing it, maybe someone will recognize them and call police.
This is Jessica Delgado now, and believe it or not, she actually looks good from where she was two weeks ago.
Jessica Delgado, Assault Victim: "I'm very scared."
Even though she doesn't remember being attacked, she just doesn't feel safe in her own home.
Jessica Delgado, Assault Victim: "It's no good. No good."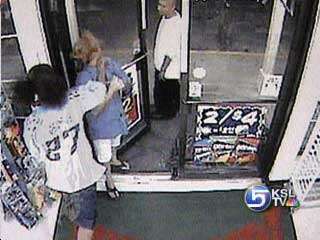 No good, because of the three who walked into her Maverick store on 27th West and 90th South in West Jordan two weeks ago.
Delgado knew something didn't feel right, so she walked to the door, looking for someone who might be able to help her if something happened.
The three walked the store, making sure they were alone. When they felt safe, one punched Delgado square in the face, dropping her immediately, knocking her unconscious.
They ran to the back for beer, picking up several cases, and ran back out, not even stopping to make sure Delgado was seriously hurt.
Jessica Delgado, Assault Victim: "Nothing. I don't remember nothing."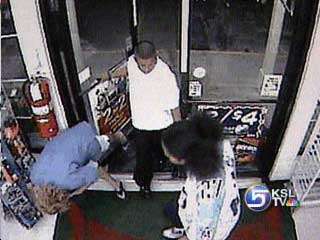 Delgado was able to call police, and was rushed to the hospital.
Jessica Delgado, Assault Victim: "I punched here and here and here and i broke my clavicle."
She can't work because of this attack, and she doesn't have any savings to pay for her house. She's concerned the better life she was trying to live, may be gone because of three punks after some beer.
Jessica Delgado, Assault Victim: "Why? Why you punched me? I don't know, and I don't understand."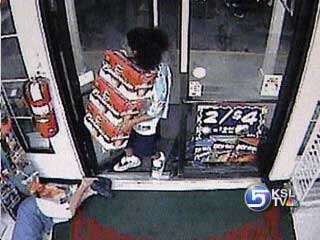 West Jordan police are working on some leads in this case, but nothing yet.
×
Most recent Utah stories