Estimated read time: 1-2 minutes
This archived news story is available only for your personal, non-commercial use. Information in the story may be outdated or superseded by additional information. Reading or replaying the story in its archived form does not constitute a republication of the story.
Nadine Wimmer Reporting Librarians all over the valley see their buildings being used as much for babysitting as for books. We uncovered the problem of unattended children at Salt Lake City's new library. Apparently, that's not the only place.
Darlene Dineen, Kearns Library Manager: "Right now you can see in the library there are very few kids with adults in here."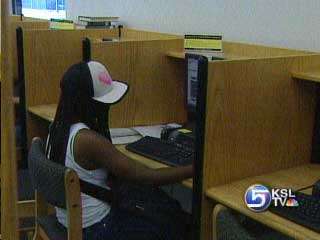 That's not the exception, that's the rule. At the Kearns Library, dozens of parents are dropping off their kids unattended for hours at a time.
Darlene Dineen, Kearns Library Manager: "We've had kids as young as six watching their baby brother, four and three, at that point of time we do notify police."
Other libraries report the same problem,
"They drop us off and they leave me and my brothers."
Kids staying alone for the day, some not even left with a lunch or picked up by closing time. They fear parents put kids in danger of child predators.
Roger Gisseman, Youth Services: "It certainly can be a problem. The latch key part. Where families struggle is when school is off track for the structure during the day."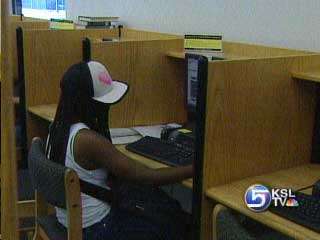 Youth Services responds to serious cases.
At the Kearns Library, they had such a problem, they actually set up a program that offers recreation and rules. They figured if the kids were already coming, they'd give them something structured to do.
Kelly Riding, Recreational Therapist: "One of the most important things is to have structure for the kids. We know that when kids are left unstructured, that is when they usually make the bad decisions."
That program has cut down on problems. But ultimately, librarians say, parents need to re-think their willingness to just drop off kids at the library or any other public place.
×
Most recent Utah stories