Estimated read time: 2-3 minutes
This archived news story is available only for your personal, non-commercial use. Information in the story may be outdated or superseded by additional information. Reading or replaying the story in its archived form does not constitute a republication of the story.
Jed Boal ReportingThe London bombings earlier this month again raised questions about preparedness for terrorist attacks. You may be surprised to know that Salt Lake County has among the best resources in the nation to respond to a disaster or terrorist attack.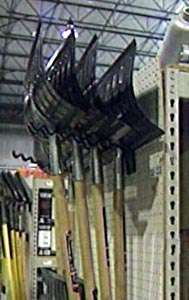 From a mobile hazmat lab to a warehouse filled with equipment and supplies, crews need to prepare for anything. The federally funded five-million dollar cache of emergency response equipment is one of only 28 in the nation.
For the first time, the Unified Fire Authority took cameras and elected officials through the warehouse of the Urban Search and Rescue team and the Pre-positioned Equipment Program. The USAR team deployed to New York after the terrorist attacks of 9-11.
Cpt. Zach Robinson, Unified Fire Authority, Urban Search and Rescue: "Local fire departments don't carry the kind of equipment to rescue people from a structural collapse."
The crew can cut through concrete and steel beams and search for victims in rubble. U-SAR teams remain ready at all times and deploy in hours.
Cpt. Zach Robinson: "Probably our classic scenario is an earthquake, or of course a terrorist attack."
Officials see the equipment as an asset for the region.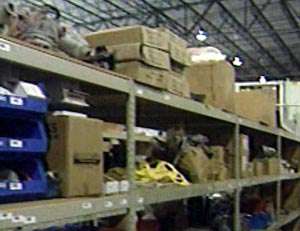 Janice Auger, Mayor of Taylorsville: "We're right in the dead center, and that's good. That's good for Salt Lake County and the Wasatch Front"
We saw a special camera the search and rescue team can use to poke down into the rubble of a collapsed building to help find people that may have survived. It's one of the many tools they can deploy. The equipment on these rigs makes up the Prepositioned Equipment Program.
Tom Bogle, Support Team Lead: "About three million dollars worth of equipment that is geared for local first responders. We can support one hundred firefighters, 25 police officers, and 25 medical personnel with the equipment we have."
The new plan funded through the Office of Domestic Preparedness can support a metro area overwhelmed by catastrophe.
Mark Crockett, Salt Lake County Council Member: "It's very well organized, it looks like terrifically up to date equipment, people are prepared, and I hope we never need it."
It takes extra training to staff these teams, but those team members still work every day as firefighters and paramedics, adding valuable experience to their departments.
×
Most recent Utah stories