Estimated read time: 3-4 minutes
This archived news story is available only for your personal, non-commercial use. Information in the story may be outdated or superseded by additional information. Reading or replaying the story in its archived form does not constitute a republication of the story.
TAYLORSVILLE -- Taylorsville police are looking for a person of interest in connection with a shooting that killed a man and seriously injured his wife.
The couple was gunned down in their own home Sunday night in front of their three children. The father, 33-year-old Domingo Chavez-Lopez, was pronounced dead at the scene; the mother, whose name has not been released, was taken to the hospital in serious but stable condition.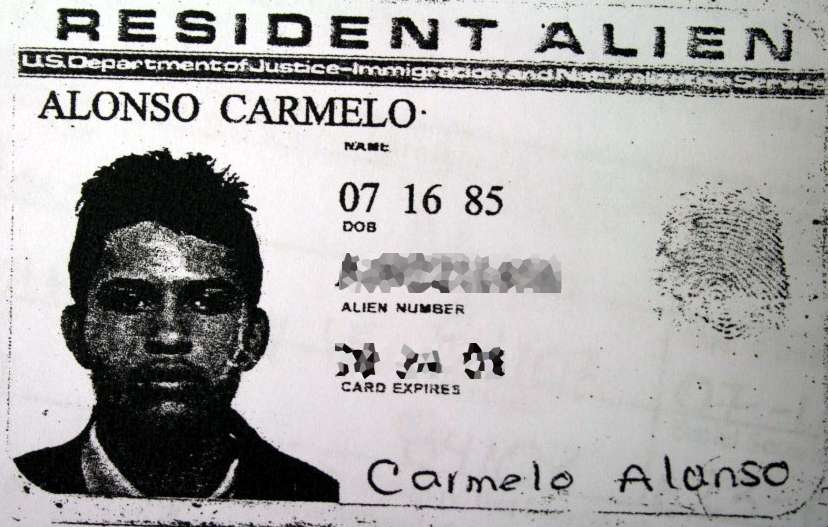 Police now say they're looking for 21-year-old Carmelo Alonso Mendoza. He has been labeled a "person of interest" and is wanted for questioning only.
Mendoza was last seen leaving the scene of the crime near 750 West and 4600 South in a maroon 1991 Toyota Club Cab pick-up truck with "Ski Utah" license plate B475AF.
Anyone with information is asked to call dispatch at 801-743-7000.
Police say the shooting doesn't appear to be random, but they still don't have a motive.
Neighbors who have known the family for years say they're quiet with no history of trouble. They say it's hard to believe anyone would want to hurt them.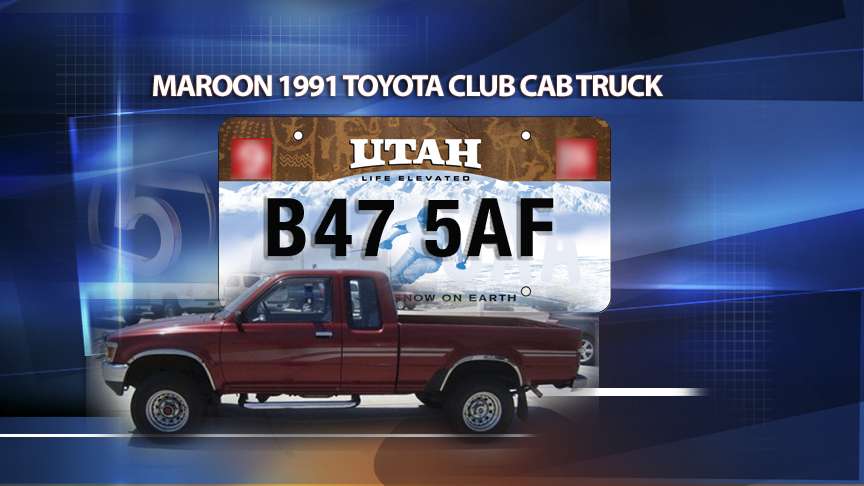 Tina Bronson said, "The couple is very nice, kids are very sweet. I don't know why anybody would go after this family."
Police say around 9 p.m. the family was in the front room of the house when a man described as having a long mustache knocked on the door. When the father answered, the man opened fire.
Det. Shannon Bennett, with the Taylorsville Police Department, said, "No theft, just cut and dry; knock on the door, victims open the door and the suspect shoots the victims."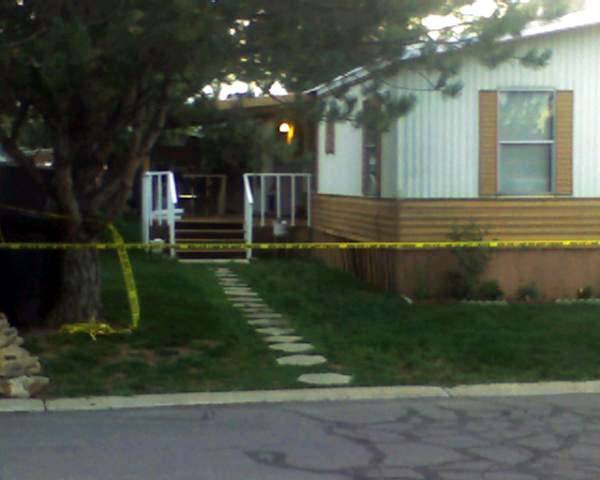 Neighbors say they initially heard three gunshots followed by six more. When they went outside to see what had happened, they could hear children screaming inside.
Jennifer Jennings said, "You could just hear them screaming, 'I don't want my dad to die.'"
Denise Coshow said, "They just kept screaming, 'I don't have a dad. I don't have a dad.'"
The couple's two daughters, ages 11 and 12, and a son, age 15, were inside the home at the time of the shooting. Police say one of them called 911.
"Very traumatizing. They're doing well, considering. And we definitely got them the help that they need," Bennett said.
He says the children have been able to provide some information about what happened. They told police the gunman said nothing at the door and just opened fire inside. They also told police they had never seen the gunman before.
"They're helping us with descriptions. Obviously they were traumatized, so they're limited on what they can provide at this point. Hopefully later on they can provide more information to us," Bennett said.
Police say the gunman drove to the neighborhood and parked just west of the family's home before walking to the door. Witnesses reported seeing him in the driveway.
Police believe the gunman may have driven away from the mobile home park in a late '80s or early '90s red Toyota Tacoma SR5, extended cab with white decals on the sides. If you have any information about the suspect or the vehicle, you are asked to call the Taylorsville Police Department.
Witnesses described the shooter as a man of average height and weight, Latino, with a long mustache that reaches to the corners of his mouth, wearing a khaki-colored hat with a green brim, and a khaki vest.
------
Story compiled with information from Shara Park , Andrew Adams, Mark Giauque and Sandra Yi.
×
Photos
Related stories
Most recent Utah stories