Estimated read time: 2-3 minutes
This archived news story is available only for your personal, non-commercial use. Information in the story may be outdated or superseded by additional information. Reading or replaying the story in its archived form does not constitute a republication of the story.
Sandra Yi reportingDoris Green: "We think some stranger's going to come in the house and do that, but no, it's your own flesh and blood." An elderly Utah woman is robbed of nearly 200-thousand dollars by her daughter.
Police need your help to find the daughter and her husband.
Hundreds of thousands of seniors fall victim to a similar crime each year. And Sandra Yi tells us, most often, the perpetrator is someone they trust the most.
Last year, 86-year old Louella Castle's family took her to a furniture store to buy a recliner. Louella's credit card was denied. The family looked into it, and soon discovered her accounts had been drained.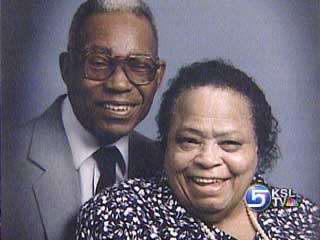 Doris Green: "He worked 50, 60 years of his life to provide for my mother and himself."
But just two years after he died, her husband's life savings is gone. His widow has 82 cents to her name.
Her family says, she was robbed blind by her own daughter and son-in-law.
Terri Whittaker: " they took every single dime of it."
Police say, Todd and Jennifer Weeks got a fake power of attorney. They had Castle, who suffers from dementia, sign over the deed to her house.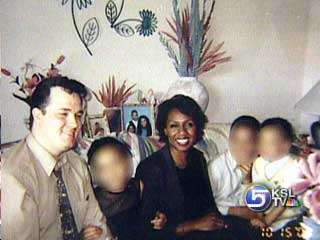 They then took out tens of thousands of dollars in loans, withdrew money from her accounts, and stole her monthly social security checks. Castle was defrauded 180 thousand dollars.
Terri Whittaker: "My grandmother loses, period. She loses her house, that type of money can never be paid back.
Last week, after a 6-month investigation, police issued warrants for the couple's arrest.
Det. Jeff Bell, Weber County Sheriff's Office: "It's unfortunate that those that we love and trust the most would betray our trust."
Louella Castle: "I raised Jennifer, and I raised her well. She didn't want for nothing, and she didn't have any reason to do what she did, and Todd didn't have any reason to do what he did."
Terri Whittaker: "It's hard on her. It's, I mean, (cries)."
The Federal Administration on Aging says, as many as three and a half million seniors suffer from abuse, neglect and exploitation. In more than half of the cases, the perpetrator is a family member.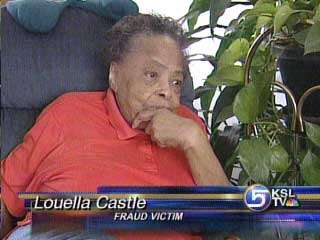 Last year, Adult Protective Services investigated 2400 elder abuse cases in Utah. But the agency says, only 1 in 10 is reported.
Elizabeth Sollis Division of Aging and Adult Services: "So that's about 24,000 cases out there, and we're only touching a tenth of them."
As for Louella Castle, she may never get her home or money back, but her family hopes for some justice.
Terri Whittaker: "Anybody who does this to a family member or anybody needs to prosecuted to the fullest."
Todd and Jennifer Weeks now face felony charges. Investigators believe Todd Weeks is in Arizona, but Jennifer, still in Utah.
If you've seen them, call the Weber County Sheriff's Office.
×
Most recent Utah stories