Estimated read time: 3-4 minutes
This archived news story is available only for your personal, non-commercial use. Information in the story may be outdated or superseded by additional information. Reading or replaying the story in its archived form does not constitute a republication of the story.
SALT LAKE COUNTY -- Two fires, one confirmed arson, the other called "suspicious" kept crews in Copperton and West Jordan busy early Wednesday morning.
Big O Tires building fire Residents in a West Jordan neighborhood were jolted awake after a fire caused an explosion at a nearby business. West Jordan fire investigators say the fire started behind the Big O Tires building at 3175 West 7800 South, near a semitrailer filled with used tires.
The fire caused about $50,000 in damage, and investigators say an arsonist is to blame.
KSL spoke with the owner of this Big O Tires, Philip Gibbons; he says the fire started near the compressors and that someone started it on purpose.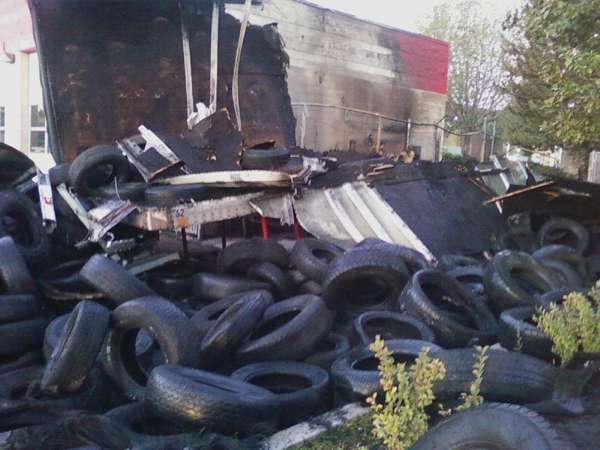 "Power was off to the compressors. There was nothing out here that would catch on fire," he said.
Cleaning up hundreds of burned tires and debris is not the way Phillip Gibbons and his employees expected to start their day.
"It's very frustrating, you own a business, and this happens to it, and it's just terrible," Gibbons said.
He was called to his store shortly after dispatchers received several 911 calls around 1:30 Wednesday morning from neighbors who said there had been an explosion at the store.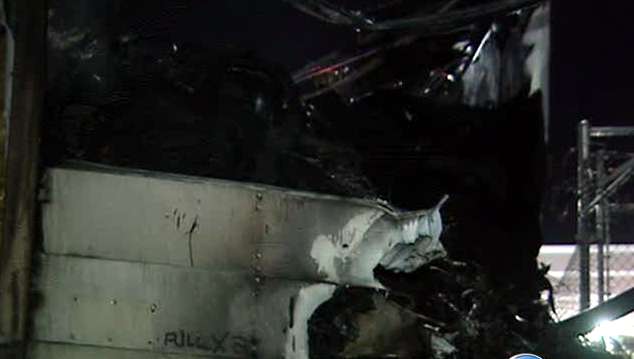 Ben Steckler said, "It actually kind of shook the house a little bit. Both my wife and I jumped out of bed and looked out the window that faces Big O Tires, and there was this huge column of flames."
When West Jordan fire crews arrived on scene, they found smoke and flames shooting out of a semitrailer parked just north of the building.
"Flames were above the building, probably 15 to 20 feet. Crews began fighting the fire with elevated streams from the ladder as well as some large streams from the ground," said Battalion Chief Rodger Broome of the West Jordan Fire Department.
The explosion neighbors reported hearing likely came from one the trailer's tires. The fire burned the semitrailer, part of the roof of the Big O Tires building and several air compressors on the side of the building. It took crews from five agencies--including South Jordan, Murray, Midvale and Unified Fire Authority--about 35 minutes to extinguish the flames.
"The roof is damaged back about 10 feet, compressors are burned up, but everything else in the building seems to be OK," Gibbons said.
Investigators are hoping someone may have seen someone leaving the area last night and will come forward with the information.
No one was injured. Several cars were parked in the building and parking lot, but firefighters say those vehicles were not damaged. The business should open later Wednesday morning.
Fire at the Ore House Saloon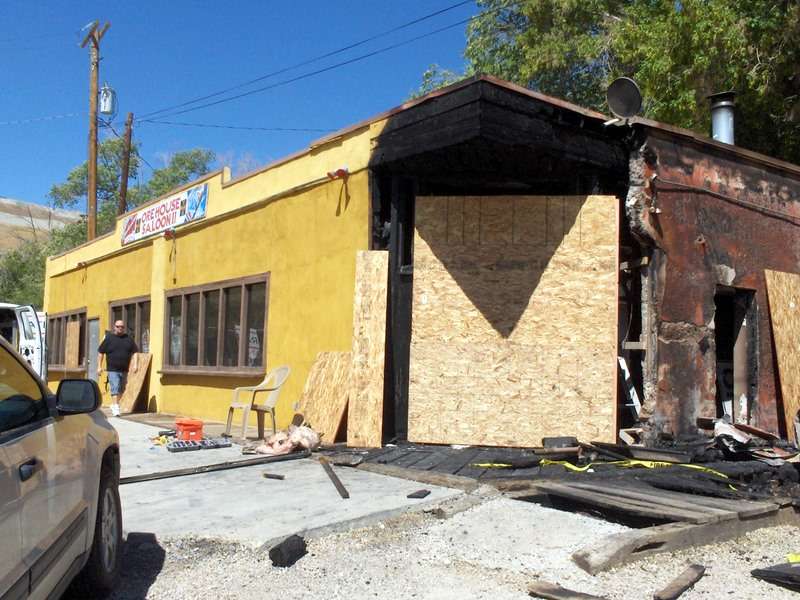 The fire at the "Ore House Saloon" near 9200 West and the Old Bingham Highway heavily damaged the building's west side and roof before crews from the Unified Fire Authority could bring it under control.
It started shortly before 2 a.m. outside of the building. General Manger Zeke Zimmerman said it's a local landmark. "You know, definitely we're going to restore it. I mean this bar's been here for over 100 years, so we'll build it back up," he said.
The fire caused about $150,000 damage. Zimmerman said it's still a well-loved hang out for some of the people who work at Kennecott, whose property abuts that of the bar.
(The West Jordan Fire Department provided a video clip from the scene of the Big O Tires fire. Find it at the video link on this page)
------
Story compiled with contributions from Shara Park ,Marc Giauque and Randall Jeppesen
×
Photos
Most recent Utah stories