Estimated read time: 2-3 minutes
This archived news story is available only for your personal, non-commercial use. Information in the story may be outdated or superseded by additional information. Reading or replaying the story in its archived form does not constitute a republication of the story.
WEST VALLEY CITY -- As the new school year begins, parents are growing anxious over a busy intersection near Stansbury Elementary School in West Valley City. Police agree that the intersection at 2700 West and 3100 South is a mess, and they say they're monitoring the area as best they can.
West Valley crossing guard Shuree Chesnut has spent three years walking children across the intersection. She says it's gotten worse every year.
"We had a kid hit at this intersection last year," she said.
She's hoping to avoid that this year. But on the first day back to school at Stansbury Elementary, things were already looking hairy.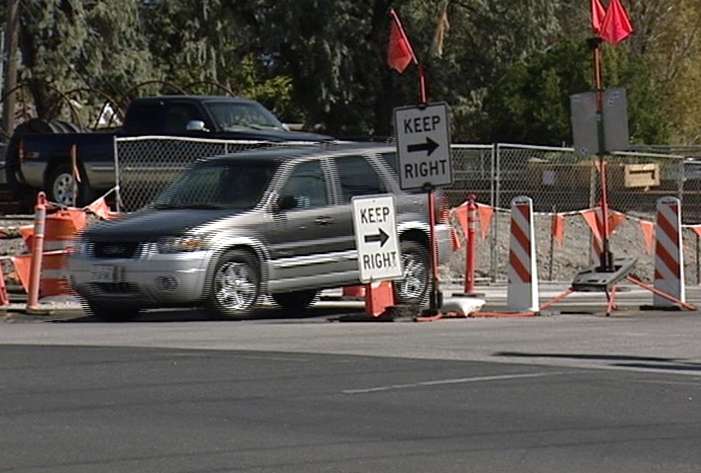 "A lot of the cones, you go from one side of the road to the other; you've got construction going on," said parent Christian Walbom.
The cause of the confusion is TRAX. The Utah Transit Authority is building the first leg of its West Valley line along 2700 West from 3600 South to 3100 South, so traffic on 2700 West was reduced to two lanes and pushed over to the east side of the road. Now, drivers going northbound cannot turn left onto 3100 South because of safety concerns.
"I know drivers get very, very frustrated," said West Valley police Capt. Tom McLachlan. "I drive that area and I get frustrated also. But you just have to cool down, settle down."
West Valley police are giving tickets to drivers ignoring the left-turn restriction and the 25 mile-per-hour speed limit, especially in the mornings and afternoons.
"I'm terrified for kids to walk, to walk period," parent Melissa Sylvester said. "So with all this chaos, it makes it even--I'm just scared. You never know what could happen."
But most parents admit that having three crossing guards at the intersection definitely helps and makes them feel safer.
UTA estimates that construction along 2700 West is 50 percent complete.
E-mail: ngonzales@ksl.com
×
Most recent Utah stories