Estimated read time: 6-7 minutes
This archived news story is available only for your personal, non-commercial use. Information in the story may be outdated or superseded by additional information. Reading or replaying the story in its archived form does not constitute a republication of the story.
SALT LAKE CITY -- The big story this week, locally, was true freshman Jordan Wynn taking the No. 1 spot on the Utes quarterback depth chart-- for now.
Head Coach Kyle Whittingham was quick to point out that nothing is set in stone.
"I want to emphasize we have not named a starter," Whittingham said. "It's a chance to sort things out and get some continuity with the ones and twos and so forth. That is our starting point. Nothing is etched in stone."
What the announcement does mean is Wynn will take 85 to 90 percent of the reps with the first-string offense during practice. Unless he really struggles, it's going to be difficult to move him from the top of the depth chart, so Ute fans can expect him to be the starter for the season opener.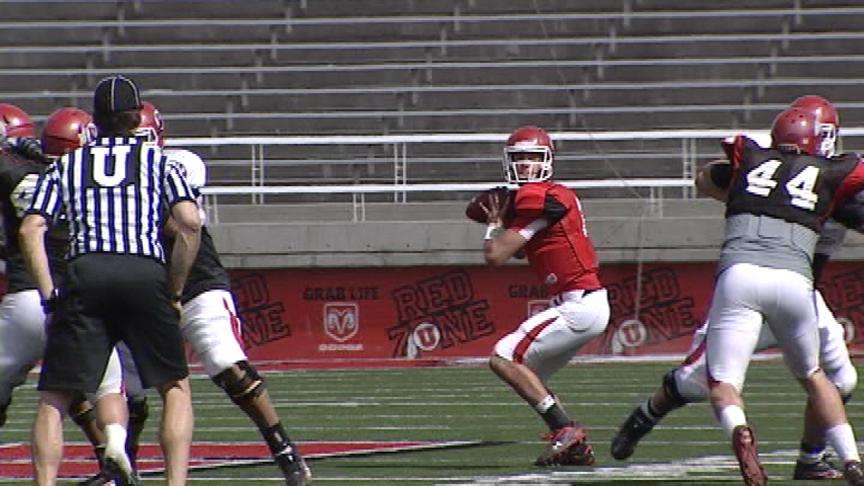 But is Wynn the right choice? I was at practice Friday morning just before the announcement was made, observing with the rest of the media. We were standing on the sideline when Wynn threw a 25-yard out that was so pretty it had all of us saying, "Wow!"
On the next series, Cain made the same throw, completed the pass, but didn't draw the same type of reaction. Cain is good and capable of starting, but Wynn has something special when it comes to throwing the football. True freshman shouldn't be able to make throws like that, but he can. After watching him in the spring and now in the fall, I believe he is the right choice.
Just nine months removed from high school, can a 19-year-old quarterback lead a team coming off a No. 2 finish in the 2008 Associated Press Top 25 poll? I can't wait to find out starting Sept. 3.
Here are 5 more observations from the biggest stories of the weekend:
9.58 I didn't think Usain Bolt could top his 9.69 performance at the Beijing Olympics but he did just that Sunday at the World Track and Field Championships in Berlin. Tyson Gay set an American record of 9.71, which would have been a world record just one year ago. But Gay wasn't even close to catching Bolt, who makes setting world records look so easy. Just to give Bolt's performance some perspective, Jim Hines was the first sprinter to break 10 seconds in the 100 meters back in 1968. It took 15 years for his record to be broken and it was by just .02. It took 26 years for someone to best Hines mark by a tenth of a second (Leroy Burrell with a 9.85 in 1994). It took another 13 years for someone to best Burrell's mark by a tenth of a second (Asafa Powell with a 9.74 in 2007). Usain Bolt has gone from 9.72 to 9.58 in less than 18 months! An improvement of .16 seconds in the 100 meters in 18 months has never been done. If he is clean, and there is no evidence he is not, that has to make him the greatest sprinter of all time. He may be the most dominant athlete of this decade. You can make a great argument.
4 shots on goal for Real Salt Lake Saturday night couldn't find the back of the net in a 0-0 draw with Houston. Getting three points at home is at a premium this time of year, which makes Saturday's result disappointing. They had a great opportunity to get those three points when the Dynamo's Andrew Hainault picked up his second yellow card of the match after fouling Salt Lake's Fabian Espindola. RSL had a man advantage but blew the opportunity when Clint Mathis received a second yellow card after losing his cool just before the half. It's not the first time this season that red cards have hurt Real Salt Lake. They have four red cards in their last 10 matches. If this team is serious about reaching the playoffs, they have to stop hurting themselves like that.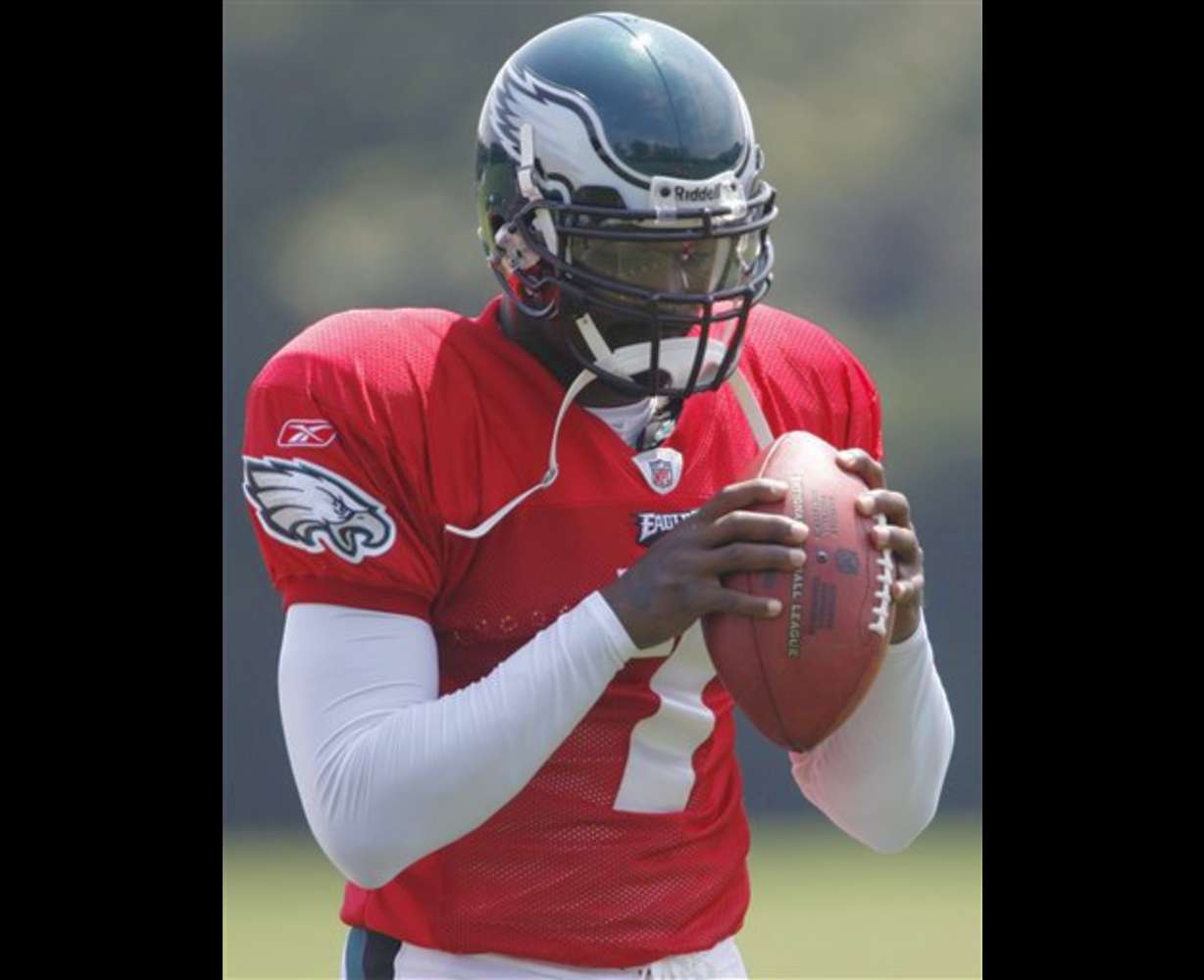 Almost 3 years after playing in his last NFL regular season game, Michael Vick is back in the NFL. Vick took the time to express his "gratification" and apologize for what he has done at a press conference on Friday. Then there was the 60 Minutes interview where he spoke of crying himself to sleep at night in jail. I know everyone has an opinion on whether or not Vick should be allowed to play again. The fact is he served his time, and you knew once he did some team would roll the dice regardless of the consequences. It turns out that team was the Philadelphia Eagles. Of all the teams in the league, why did the Eagles choose to sign Michael Vick? They have one of the best quarterbacks in the league in Donovan McNabb. They were in the NFC championship game one year ago. Why do they need to take this risk? Fan reaction in Philadelphia has already been harsh. It will be very interesting to see how this all plays out during the season.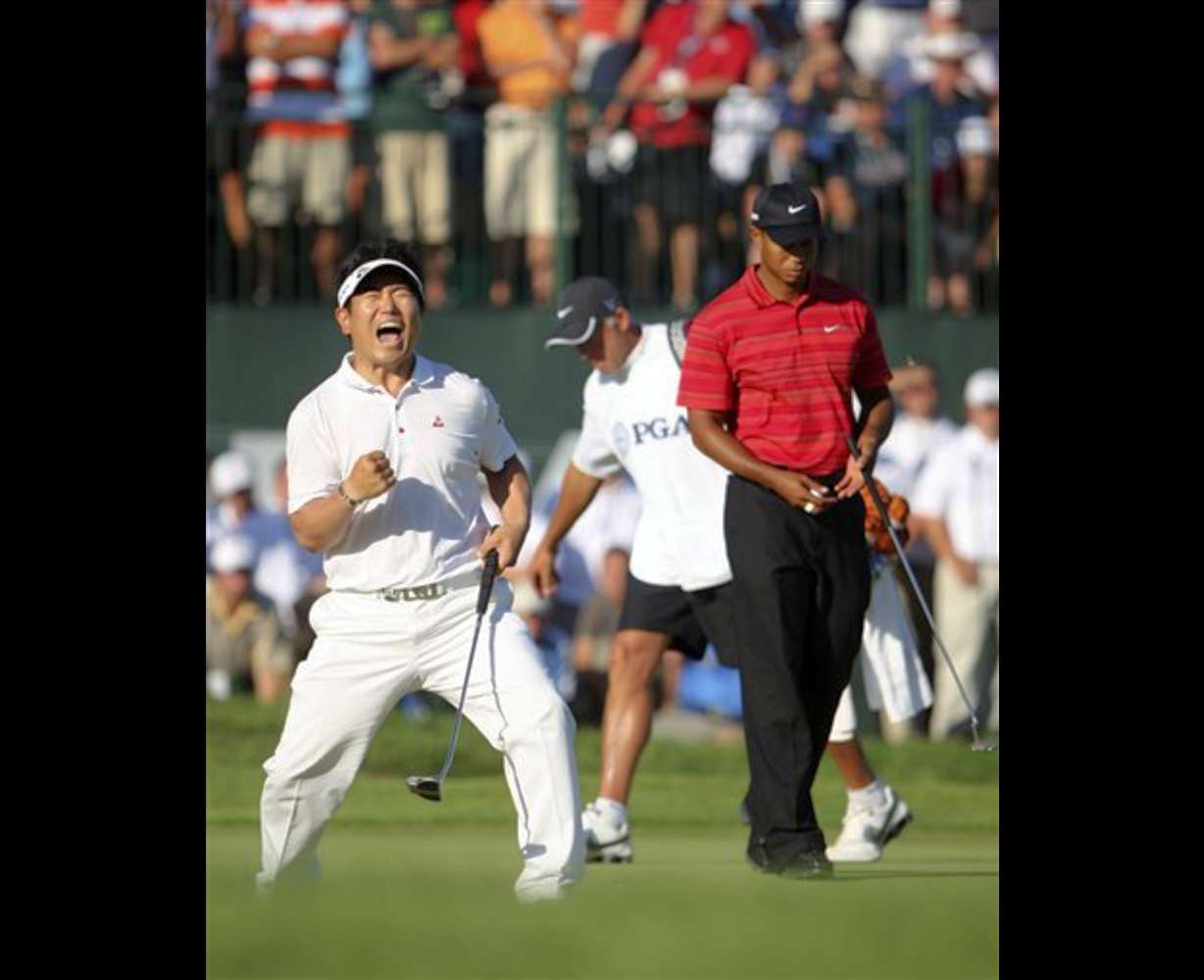 2 BYU offensive linemen suffered injuries this week. Starting left tackle Matt Reynolds suffered a broken hand that will sideline him for three to five weeks. Then starting right guard Jason Speredon suffered a rotator cuff tear that will require surgery and ends his season. This was tough news when you consider the offensive line was already inexperienced and thin on depth. Word is Reynolds could be back in time for Oklahoma on Sept. 5, and I can't imagine him not playing. With the exception of Max Hall, I believe Reynolds is the player the Cougars can least afford to lose. You need experience protecting Max Hall's blindside and the Cougars need Reynolds if they have any chance of competing with Oklahoma and their stellar defensive line. Two of their defensive tackles are projected to be first round draft picks in 2010. Not to mention the three Sooners on the offensive side of the ball projected to go in the top five. 1 loss is all Tiger had ever suffered after leading a PGA Tour event after 54 holes. He had never lost a major championship after leading through 54 holes until Sunday. South Korean golfer Y.E. Yang did what we all thought was impossible. In the past it was Tiger that would rise to the occasion, but on Sunday it was Yang who erased a two-shot lead and then forged ahead with an amazing chip for eagle on the 14th hole. Yang looked relaxed while Tiger looked tense, missing several birdie opportunities. It was an unlikely reversal of roles on Sunday, but it was entertaining to watch Yang become the first Asian-born player to win a major championship. So, was the year a disappointment for Tiger Woods? I'm sure he's disappointed. He had gone four straight years with at least one major win. But remember that before the PGA Championship, Tiger had won five of the 12 tournaments he played after major knee surgery.
Video of the Week: Is it real or fake? You make the Call!
Countdown to the college football season: 17 days!
E-mail: jjensen@ksl.com
×
Most recent Utah stories