Estimated read time: 2-3 minutes
This archived news story is available only for your personal, non-commercial use. Information in the story may be outdated or superseded by additional information. Reading or replaying the story in its archived form does not constitute a republication of the story.
Amanda Butterfield ReportingGary Ceran: "The emotions comes in waves and at times those waves are like tsunamis."
Gary Ceran lost half his family when a drunk driver hit his car on Christmas Eve. His heart is heavy, but even in his grief he has compassion for the man police arrested in the crash.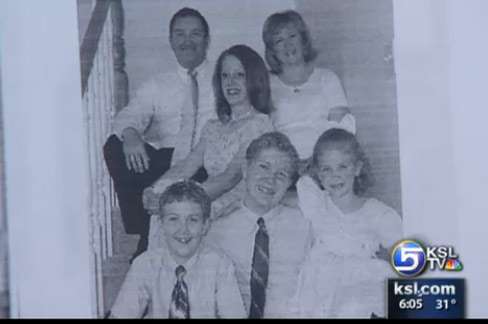 Gary Ceran: "His life is going to be impacted in far more ways then mine."
Gary Ceran says it is only by faith that he is surviving the death of his wife and two of his children. He is also thinking about the man who is responsible, Carlos Prieto.
Although Murray Police, who arrested Prieto, would not comment on the suspect or the case, Amanda Butterfield got a hold of some documents that show Prieto was driving drunk.
Carlos Prieto is being held on 500-thousand dollars bail. He faces a list of charges including vehicular manslaughter, driving under the influence and driving without a license.
It happened early Christmas Eve. The Ceran family was on their way home from a Christmas party. Around 2:30 in the morning they were at 5400 south and 700 west when Prieto ran a red light and smashed into their car. Cheryl Ceran and her son Ian and daughter Julianna died.
We've obtained a copy of the jail documents that state when police arrived at the scene, Prieto smelled strongly of alcohol, had glassy, blood-shot eyes, and Prieto admitted to police he had five beers before getting behind the wheel.
Sgt. Steven Manful, UHP: "It's a huge concern of ours."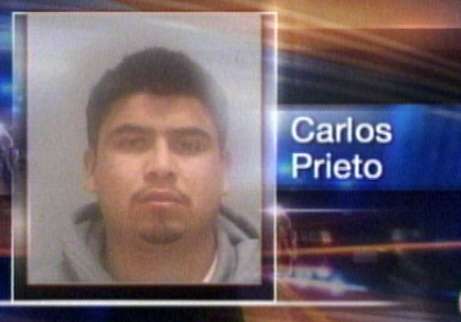 Murray Police arrested Prieto, but drunk driving is a problem the Utah Highway Patrol is gearing up for this weekend. Around holidays troopers say alcohol related car wrecks go up, and with the New Year less then a week away, UHP is going to be staffed for it.
Sgt. Steven Manful, UHP: "We'll be having extra troopers out working on an overtime basis solely looking for impaired drivers."
Though a police report shows Prieto was driving drunk, Gary Ceran is not angry with him.
Gary Ceran, Car Crash Victim: "He'll experience the grief far more then mine, because I don't have to deal with being the cause of it."
A lot of people are visiting the Cerans; over 500 have stopped by University Hospital to support the three surviving members.
The Ceran family has experienced tragedy in the past. The couple lost twins who were born prematurely and three other children who were born with brain tumors.
Several members of the Ceran family acted in the Hale Centre Theatre's "A Christmas Carol". The Hale Centre Theatre will perform it's New Year's comedy show early to raise money for the Ceran family.
Donations can also be made in the name of the Ceran family at any Zions Bank.
×
Related links
Most recent Utah stories