Estimated read time: 2-3 minutes
This archived news story is available only for your personal, non-commercial use. Information in the story may be outdated or superseded by additional information. Reading or replaying the story in its archived form does not constitute a republication of the story.
BAKER, Nev. -- Thursday's decision to split underground water in an aquifer that straddles the Utah-Nevada border might seem like a compromise between the two states, but many people who live in the Snake Valley call it a "death sentence."
Residents feel any water taken out of their valley will destroy farms, ranches and their way of life.
Related:
"This is an unmitigated disaster in the making," said rancher Cecil Garland. "It's a moral issue, and it's morally wrong to do what they're doing."
Garland is a rancher in the remote town of Callo, Utah, in the middle of the Snake Valley. He says any water taken out as part of the proposed agreement will ruin the valley.
"By what incredible right in this so-called 'land of the free and home of the brave' do huge metropolitan areas feel that they have the right to walk in and take the most sacred commodity? They call it a commodity, we call it a way of life," Garland said.
Terry Marasco agrees. He's a businessman who lives in Baker, Nev., and has been fighting for water rights in this valley for years. He doesn't want it to go anywhere but here.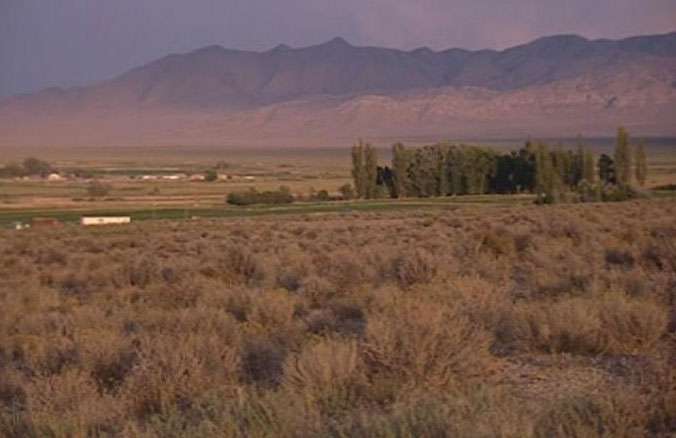 They should lock the basin and not destroy a huge, huge aquifer," Marasco said. "This is not an opinion pulled out of the air. It's pulled out of thousands of scientific references."
Even though both Utah and Nevada have come to a proposed agreement, it's not a done deal yet. Marasco says it never will be because of the fight his side is ready to go to court with.
"This is going to go on for years," Marasco said.
But it's years of fighting Garland is afraid of.
"I won't be around to see this battle finish, so I hope that somebody will remember what I've tried to say, that this whole thing is a farce," Garland said.
The water deal will go through a series of hearings next week before it goes to both governors 30 days from now.
E-mail: acabrero@ksl.com
×
Most recent Utah stories