Estimated read time: 3-4 minutes

This archived news story is available only for your personal, non-commercial use. Information in the story may be outdated or superseded by additional information. Reading or replaying the story in its archived form does not constitute a republication of the story.

SARATOGA SPRINGS -- Local public safety agencies are supposed to have access to free, used equipment that could help save lives. But a state surplus fee is discouraging the agencies from taking advantage the federal program.

A Saratoga Springs woman believes if responding police officers had had an important piece of medical equipment, her husband would be alive today.

**How does a defibrillator work?**![](http://media.bonnint.net/slc/1333/133393/13339352.jpg)

A defibrillator is an electronic device that automatically diagnoses the cardiac arrhythmias (heart rhythm disturbances) and is able to change a fibrillation (muscle twitching) through electrical shock, allowing the heart t o reestablish an effective rhythm. Defibrillators push electrical current through the chest to deliver a muscle-contracting jolt to the heart; the current is transmitted by means of electrodes or paddles placed on the chest. An automated external defibrillator or AED is portable and designed to be simple to use.

"Looking at him, I could just tell he was gone," Suzanne Clawson said. She lost her husband, Lynn, to a heart attack at the end of April.

Lynn was doing some tile work at their home when he collapsed. Suzanne, a former respiratory therapist, called 911 and hoped that when the first crews arrived they'd have a defibrillator to restart his heart.

"I ran out to the police car--the first one that came, the first responder--and he didn't have one. And it was very frustrating to me. I was like, 'Oh, no!'" Suzanne said.
Because of construction on Redwood Road, EMTs with defibrillators didn't arrive until several minutes later; by then it was too late.
"They should be in every police car," Suzanne said.
The Defense Reutilization and Marketing Services offers a program created to give old military equipment, including defibrillators, to local public safety agencies for free. Only in Utah, the State Surplus Department charges a fee of three to 20 percent on the original price of the equipment, making it challenging for any agency to take advantage of this so-called "free" program.
Now nearly $70,000 worth of equipment sits on shelves because the police departments can't afford to pay the surplus fee. The state has told these agencies the fee is necessary in order to fund the program.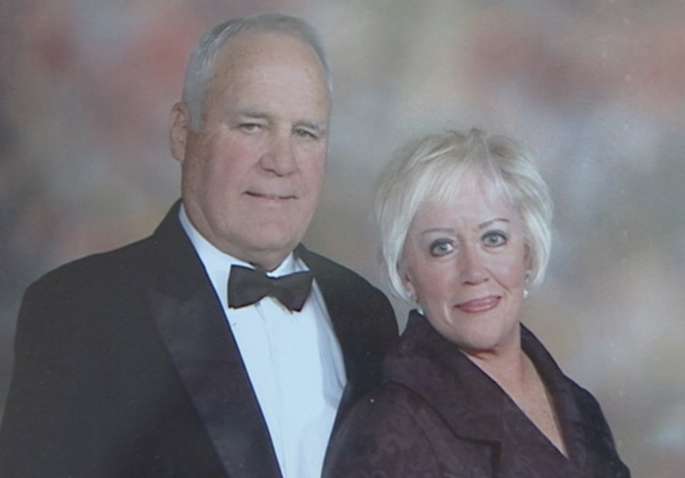 The fee is mandated by Utah policy and called "standard practice," but other states don't charge this fee, allowing their agencies to pick up surplus supplies here in Utah at no cost. Local agencies feel it's not right.
"Any and every agency in Utah—fire, police medical responders, search and rescue teams--all should be able to have the ability to utilize this equipment," said Saratoga Springs Cpl. Aaron Rosen.
Suzanne has raised almost $3,000 dollars in her husband's name to help get defibrillators, but it's still only about half of what it would cost to cover the fee.
E-mail: ngonzales@ksl.com
×
Related links
Related stories
Most recent Utah stories