Estimated read time: 3-4 minutes
This archived news story is available only for your personal, non-commercial use. Information in the story may be outdated or superseded by additional information. Reading or replaying the story in its archived form does not constitute a republication of the story.
SALT LAKE CITY -- For Some Utah families, living on a $100 weekly grocery budget is not only doable, it's a luxury.
But local grocery prices, according to Wells Fargo Bank's latest Cost of Living report, are up nearly 9 percent over the same time last year. That has more and more families looking for ways to pinch pennies at the grocery store, no matter their budget.
KSL has been following two families, the Joneses and the Romneys, who accepted our $100 challenge.
Cost of living
Last Friday night at the Jones house, Chicken Tetrazzini was on the menu. (It likely wouldn't be the only time Gary Jones would have it this week. He often takes leftovers to work for lunch, and the family sometimes has leftovers for dinner.) Other items were laid out on the table as well, including steamed carrots and a homemade dessert, containing cocoa that was purchased on the family's shopping trip.
---
If it doesn't look good when you're [at the grocery store], don't buy it.
–Sara Oldroyd, Dietitian and USU Extension Agent
---
Like a lot families, the Joneses had places to be Friday night, so dinner was a bit earlier than usual. Brittany Jones finds the evenings in general are busy. That's why she does much of her meal preparation in the mornings.
For the Jones family, whose normal grocery budget is $175, meeting our challenge was relatively easy.
Across town, on the same night, the Romneys had finished their meal by the time we dropped by. "We had Chinese food that's just canned stuff that we bought," said Mandy Romney. By mid-week it was "so far, so good", unless you were to ask the Romney's young daughter. "She'll ask for crackers, and we didn't buy crackers and so she gets really sad because we usually have them," Mandy said.
At the beginning of the challenge, the families had to clear their pantries and start from scratch, with only a few exceptions.
By the end of their week, the Romney family had run out of milk and bread. In addition to spending their remaining $7, they borrowed a 1 ½ cups of milk from their parents and dipped into their freezer for some bread they had put in there when they cleared their pantry. Though they didn't quite make it, Daniel Romney still believes $100 is very attainable. He says next time he'd simply plan differently, buying more of some things and less of others.
Steps to save
The USDA estimates a family of four, on a thrifty budget, can live on $117 a week. On a liberal budget, it estimates a weekly expense of $228.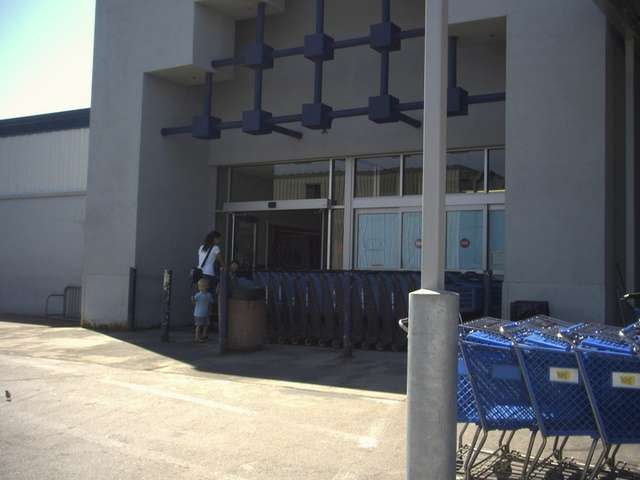 Regardless of where you or your family fits in the spectrum, Dietitian and USU Extension Agent Sara Oldroyd says people can save with a few simple steps.
First, use a list, based on a menu. "Having a list is the best way to go to the grocery store." Also, limit your number of trips.
Try to shop alone to avoid encouragement from others to buy things you normally wouldn't buy.
Don't shop hungry. Look for deals and use coupons. The Extension service says people can save 30 percent or more with coupons alone.
As for what you buy, if you have more time to cook, you can use items that take longer to prepare like dried beans and grains. Cheaper cuts of meat can also be an option. "Cooking them for longer tenderizes them so you can use something like a Crock-Pot," Oldroyd said. Nutritionally, she says it's always a good idea to compare labels and buy products that, for example, are higher in fiber.
When it comes to vegetables, Oldroyd has another hint. "Frozen can be a really good option and, especially for vegetables, a pretty cheap option."
Another big item, buy and cook what your family will eat. "If it doesn't look good when you're there, don't buy it," Oldroyd said. On its website, the Extension Service claims Americans throw away up to 50 percent of the food they buy.
Finally, watch what's being charged at the register. Look for mistakes and overcharges. Bottom line, the experts say planning is critical and discipline is important.
E-mail: mgiauque@ksl.com
×
Related links
Related stories
Most recent Utah stories