Estimated read time: 2-3 minutes
This archived news story is available only for your personal, non-commercial use. Information in the story may be outdated or superseded by additional information. Reading or replaying the story in its archived form does not constitute a republication of the story.
SALT LAKE CITY -- The 7-year-old boy from Plain City who took his parents' car out for a spin last Sunday appeared Friday morning on NBC's "Today" show.
While most children fake a sore throat or stomach ache to get out of going to church, Preston Scarbrough went to greater lengths. He got behind the wheel of his parents' car. The joy ride ended back at home after a police chase.
Daniel Scarbrough, Preston's father, said, "The officers were coming through the garage door, my back door, and just informed me that my son just has been involved in a high-speed chase they said. But it was high speed for a 7-year-old, I guess."
The police car's dash cam captured the chase. The officer started following Preston after he noticed his erratic driving. But overall, the officer said he handled the car pretty well for a 7-year-old.
Melanie Scarbrough, Preston's mother, said, "He did tell the cops that he did it because he didn't want to go to church. Later, he did tell us he just wanted to know what it felt like to drive a car."
His family watched the tape a few days ago.
"We see him go through those stop signs and it could have been a tragedy," Daniel said. "Not only for him, but for somebody else and I can't imagine having to say I'm sorry to somebody else for my son doing this."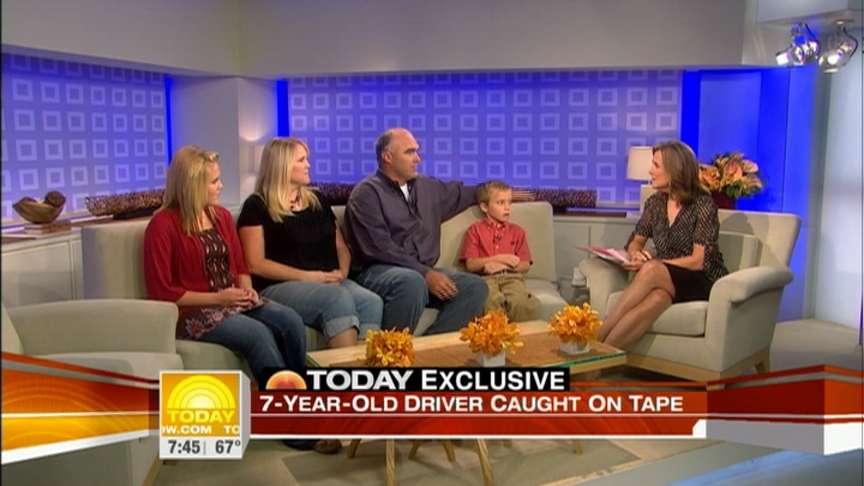 The Scarbrough's now see some humor in the situation, but Preston faces punishment. He said, "(I was) grounded to my room for four days, no TV, no video games."
Preston did go to church later that day. He will not face charges. The officer says he is just too young.
The police officers say the boy never drove the car over 40 miles per hour. They started following him when he went through the first stop sign.
Incidentally yesterday the family asked for privacy from the media. The Weber County Sheriff's Office statement said: "They (the family) do not want this attention to be perceived by their son as an incentive or reward for his actions of taking the family car for a joyride".
It also warned that the Scarbroughs were trying to maintain some privacy and the impromptu visits from news reporters were not welcomed. His sister said the whole incident was unreal.
------
Story compiled with contributions from Mary Richards and Carole Mikita.
×
Related stories
Most recent Utah stories