Estimated read time: 2-3 minutes
This archived news story is available only for your personal, non-commercial use. Information in the story may be outdated or superseded by additional information. Reading or replaying the story in its archived form does not constitute a republication of the story.
TOOELE -- The grass in Paula Warr's Tooele backyard is at least a foot high now. Warr wants to mow it, but she says she can't.
"I spoke to them several times about putting a gate in," Warr said.
She's talking about the fence that goes around her backyard. It's your everyday, ordinary white vinyl fence you see in subdivisions throughout Utah. This fence, however, doesn't have a gate for backyard access.
"Who puts up a fence without a gate?" Warr asked KSL 5 News. "Nobody wants to take a lawnmower through their house."
She bought this home in October of 2008. It was a model home for Ivory Homes.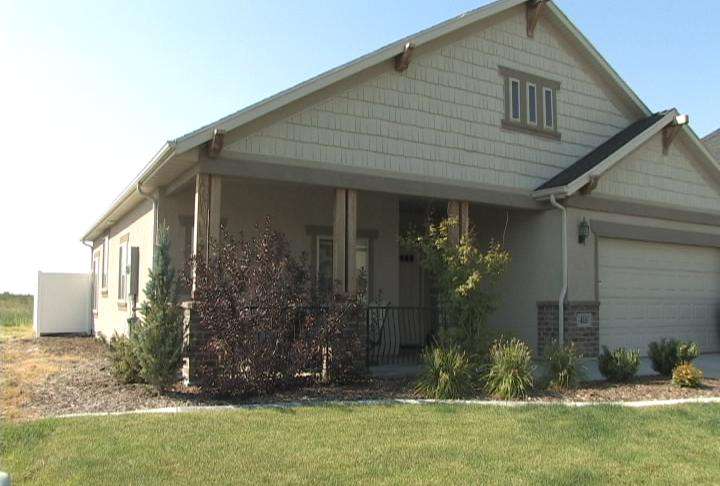 At the time she bought it, there was no fence. So, she had Ivory Homes put one in. But Warr was shocked when she came home one day and realized there was no gate for backyard access.
"I asked them, 'What do you expect me to do? I can't lift the lawnmower over the fence, and I can't take it through my house,'" Warr said.
Warr says it's important to note her garage also has no backyard access; Ivory Homes says a gate was never part of the deal.
Nate Packer, a spokesperson for Ivory Homes, released a statement saying: "Paula Warr's contract does have 92 lineal feet of fencing to be installed as part of the purchase agreement. However, there was no request for a gate as part of the agreement."
Warr says that's ridiculous.
"No, I didn't ask for a gate, but I always thought-- I just assumed there would be a gate with the fence," she said.
In Ivory Homes' statement, Packer also says: "Paula had a Realtor acting as the buyer's agent for the transaction. The buyer's agent has the fiduciary responsibility to review paperwork to ensure that it represents the buyers' wishes."
Packer also mentioned Ivory Homes has paid for the lawn to be cut several times this year as a customer courtesy and has offered to pay for a gate to be installed at their cost.
Warr says that's not true.
"I've called every one of them, and I can't get any help," she claims.
Ivory Homes also said in its statement: "Based on these facts, we feel that we have fulfilled our contractual obligation and provided additional care to help resolve the issue."
Warr admits Ivory Homes has helped her but says it's not what they promised and not enough.
"I have no faith in them whatsoever," she said. "Their word is nothing to me anymore."
×
Most recent Utah stories