Estimated read time: 2-3 minutes
This archived news story is available only for your personal, non-commercial use. Information in the story may be outdated or superseded by additional information. Reading or replaying the story in its archived form does not constitute a republication of the story.
SALT LAKE CITY -- Two men cited after they were caught kissing on the Main Street Plaza will not face criminal charges.
The Salt Lake City Prosecutors Office said it screened charges of criminal trespass in the case because the men were not given adequate verbal or written notice that they were on private property.
It recommended The Church of Jesus Christ of Latter-day Saints post notices of private property and the behaviors allowed there.
Kim Farah, spokeswoman for the LDS Church says, "While we feel the city had the necessary elements available for prosecution in this matter, the decision on whether to move forward or not rests with the city prosecutor."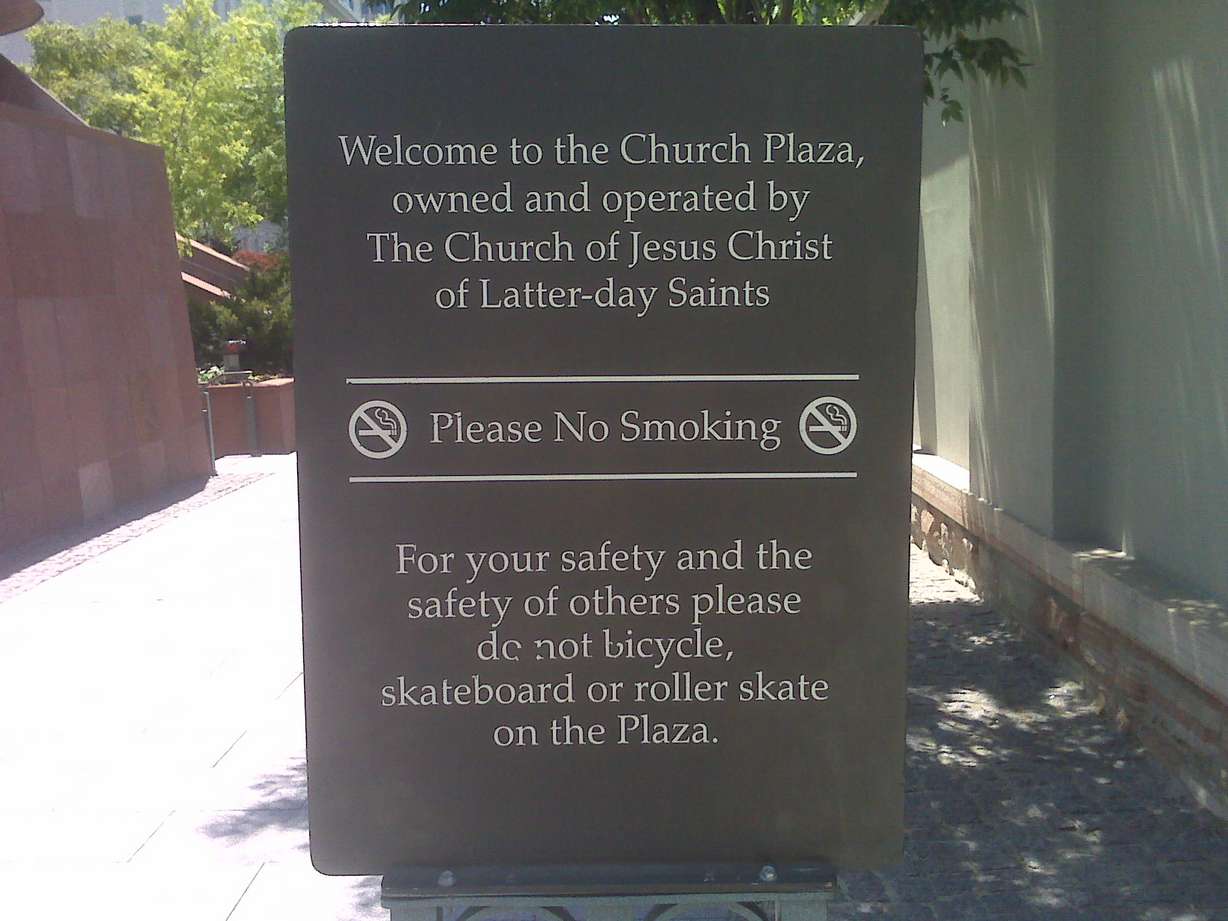 On July 9, Derek Jones and his boyfriend, Matt Aune, walked through the plaza holding hands. One reportedly kissed the other, and that's when security guards asked them to leave.
The Church released a statement saying the couple was "asked to stop engaging in inappropriate behavior just as any other couple would have been. They became argumentative and used profanity and refused to leave the property. They were arrested and then given a citation for criminal trespass by SLPD."
The citation of the two men prompted numerous protests across the country.
Dee Bambrough from Vernal says everybody knows the plaza is private anyway. He said, "The mayor made such a big deal about it when the church bought it. Do they really think those people were in there not knowing, not understanding what was going on? They were doing it to protest. They were doing it because they wanted to do it."
But Jim and Helen Neville from Canada assumed it was public. "I just thought it was part of the downtown, the public. It's beautiful," Helen said. Jim added, "They welcome everyone in there."
E-mail: mrichards@ksl.com
×
Related stories
Most recent Utah stories