Estimated read time: 1-2 minutes
This archived news story is available only for your personal, non-commercial use. Information in the story may be outdated or superseded by additional information. Reading or replaying the story in its archived form does not constitute a republication of the story.
WEST JORDAN -- A Bluffdale man facing attempted murder charges had his initial appearance in court Wednesday morning.
Reggie Campos is accused of shooting a man on neighborhood watch, who he thought was harassing his daughter.
The judge reduced his bail from a half million dollars to just over $100,000. It's expected his family will get him out of jail today.
Campos' attorney and family were in court with him earlier.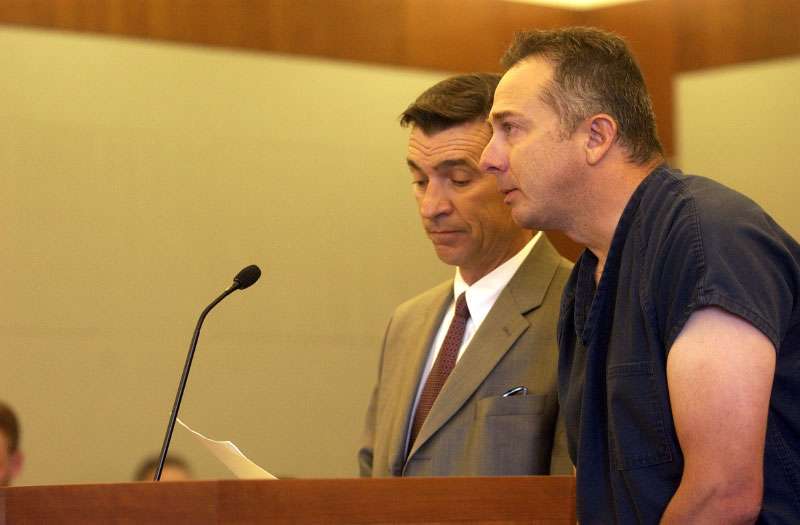 His brother Conrad said, "We have full faith and confidence in law enforcement and judicial system, and we look forward to all the facts and truth coming out."
Campos' teenage daughter, who involved in the case, was at court with her family. She was visibly distraught, sobbing outside the courtroom. Her uncle said it was the first time she had seen her father in shackles.
"That was tough. That was tough. Taken that for granted seeing it on TV before. It really changes my perspective seeing a family member in that status," Conrad said.
He said the entire family is also anxious to get Campos back home. "A lot of family is here. They've come in and will be coming in and we look forward to having him home tonight."
Last Wednesday, Campos was booked into Salt Lake County Jail. Now, he faces one count of attempted murder, along with two counts of aggravated assault.
The district attorney claims Campos shot the victim after the victim de-armed himself.
Greg Skordas, Campos' attorney, says the state prosecutors only gave the defense a small portion of the police report, just 19 pages. He hopes to get all the reports by the roll call hearing on Aug. 11.
------
Compiled with contributions from Nicole Gonzales and Randall Jeppesen
×
Related stories
Most recent Utah stories