Estimated read time: 2-3 minutes
This archived news story is available only for your personal, non-commercial use. Information in the story may be outdated or superseded by additional information. Reading or replaying the story in its archived form does not constitute a republication of the story.
SALT LAKE CITY -- A 14-year-old boy accused of murder will go to trial, and he could be tried as an adult. If tried and convicted as an adult, the teen could go to prison for the rest of his life.
The 14-year-old is the youngest of four teens accused of fatally shooting 18-year-old JoJo Brandstatt at a West Valley golf course Feb. 5. Prosecutors say the teen is the accused ringleader of the group and the one who pulled the trigger.
In court Monday, the judge heard testimony from Gregory Brown, the teen who says he was kidnapped and forced to commit robberies for money. He called Brandstatt to help him.
Brown also testified the 14-year-old was the leader of the group.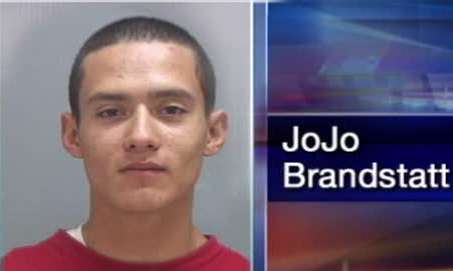 Brandstatt's family members sat behind the 14-year-old teen and watched as he displayed very little emotion.
Brandstatt's mother, Elka Fernandez, said, "I don't know if he feels sorry or if he cries because he got caught, but nothing he does is going to bring my son back. And you know when you pulled the trigger somebody is going to get hurt or dead. And you can't bring people back from that. And JoJo would have never hurt him. This is a very cruel and very vicious crime."
Fernandez says the 14-year-old should be tried as an adult.
"Because he murdered my son, and that's why. Because nothing anybody says or does is going to bring JoJo back," she said.
The teen is charged with aggravated murder, aggravated kidnapping and aggravated robbery.
Prosecutors say a lot is at stake in this case. If tried and convicted in juvenile court, the teen would only be in custody until he is 21 years old.
"He committed a heinous, violent act, and we feel that the adult system would be more appropriate for them than the juvenile system," prosecutor Steve Nelson said.
The teen is being charged with aggravated murder, two counts of aggravated kidnapping and five counts of aggravated robbery.
In June, a judge bound the other suspects -- Jeremiah Williamson, Spencer Cater and Shardise Malaga -- over for trial. They are scheduled to enter their pleas on Aug 3.
A hearing to determine whether the teen will be certified as an adult is set for Sept. 29 and Oct. 1.
------
Story compiled with contributions from Sandra Yi, Shara Park and Ben Winslow.
×
Related stories
Most recent Utah stories