Estimated read time: 2-3 minutes
This archived news story is available only for your personal, non-commercial use. Information in the story may be outdated or superseded by additional information. Reading or replaying the story in its archived form does not constitute a republication of the story.
HOLLADAY -- Salt Lake County sheriff's deputies arrested three people following a car, then foot chase. The three are suspected of stealing piles of clothing from a department store, but that's not all deputies found in the car.
When construction workers first heard sirens near the intersection of Holladay Boulevard and Murray Holladay Road they didn't think much of it -- that was until they saw a speeding car headed toward them.
"[The] car came up the road 60, 70 miles an hour down the wrong side of traffic," said witness Roger Crookston.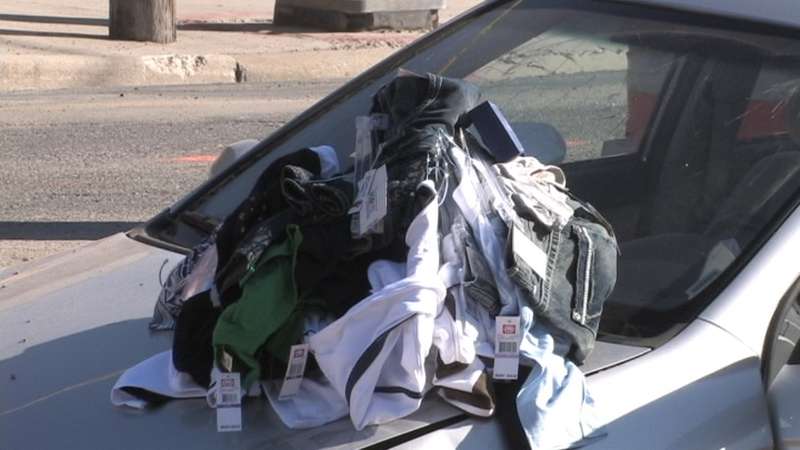 Pursued by several Salt Lake County Sheriff's Office cruisers, the driver veered off into the construction zone and slammed into a concrete casing.
"About a minute and a half later, I would have been in that windshield," Crookston said.
Two men, Cody Braithwaite and Gerad Ohlwiler, ran. Deputies caught up to them about 150 yards down the road.
The other passenger, Brandy Romero, was arrested outside the car.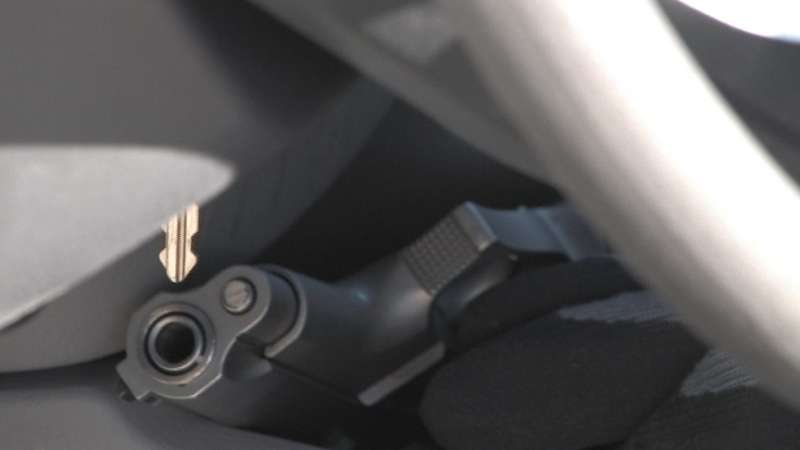 Investigators say the three had just shoplifted a pile of clothing from Macy's, something they believe they've done before. Besides the clothing, they also found drug paraphernalia and a loaded gun.
"The suspect in the front seat had quick access to the weapon. This could have easily turned into a gun battle," said Salt Lake County sheriff's Sgt. Bob Rogers.
Authorities say one of the suspects was on parole, one on probation and at least one had warrants out for his arrest. They're glad the three were stopped and glad no one was hurt in the process
"He ran out of road, and it's a good thing he didn't run into anything else," Rogers said.
The three have been booked into jail on various charges. Officials say since they ran, some of those charges have been bumped up to felonies.
E-mail: sdallof@ksl.com
×
Most recent Utah stories