Estimated read time: 2-3 minutes
This archived news story is available only for your personal, non-commercial use. Information in the story may be outdated or superseded by additional information. Reading or replaying the story in its archived form does not constitute a republication of the story.
OGDEN -- A man who spent 20 years behind bars is back in prison, accused of sexually abusing a 5-year-old girl while he was out on parole.
Corrections officials say the man was released to the halfway house so he could get help making the transition from prison life to the real world. During that time, he's accused of committing crimes that could lock him up for good.
Kenneth Thompson served his time in prison on a weapons charge and for vehicle burglary. On June 16, the parole board released him to the halfway house in Ogden.
"The board decided it would be more appropriate for him to go into that more-structured setting before he's released into the community," said Angie Welling, spokeswoman for the Utah Department of Corrections.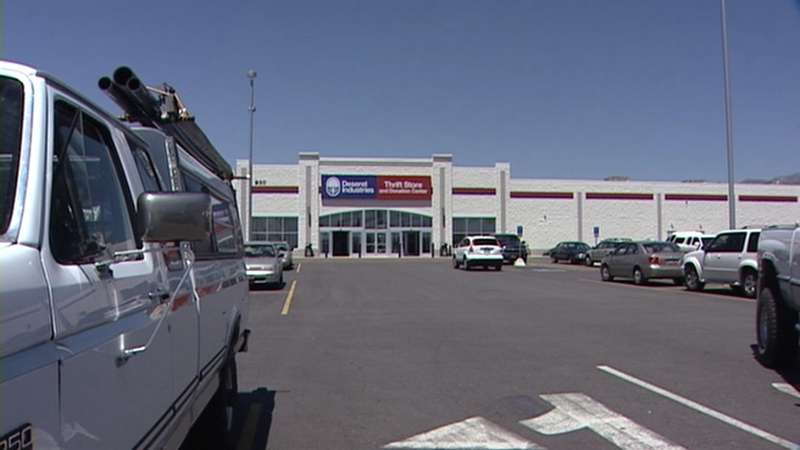 Police say on July 9, Thompson was on work release when he was seen inside this Desert Industries store in Layton when he set his sights on a 5-year-old girl.
"[He] just followed her to where she was most likely out of sight from her parents," said Layton police Sgt. Todd Derrick.
The girl told her mother, who followed Thompson out of the store but lost him. Authorities say the next day Thompson walked away from the halfway house.
"Immediately after we discovered he walked away, we got our investigative unit on that," Welling said.
With the word out, police in Roy began searching the neighborhood where Thompson has ties. They found him at his old house.
Police say Thompson convinced the current owners, whom he doesn't know, that he was waiting for a neighbor. They let him in, and when officers showed up to pass out fliers, Thompson took off running. He was caught in the same neighborhood and assaulted an officer.
The case is a concern to corrections officials, but they say granting parole isn't a decision the board takes lightly.
"Mr. Thompson did not have a sex offense in his past, so he was not a known sex offender. He was not a registered sex offender. Using the information they had, they made the best decision they could. We had no way of knowing this was coming," Welling said.
Corrections officials say because he violated parole, Thompson could serve out the remainder of his original sentence, which could possibly be life. He's also facing charges related to the sexual assault and for resisting arrest.
E-mail: syi@ksl.com
×
Most recent Utah stories