Estimated read time: 2-3 minutes
This archived news story is available only for your personal, non-commercial use. Information in the story may be outdated or superseded by additional information. Reading or replaying the story in its archived form does not constitute a republication of the story.
MILLCREEK -- Dozens of cats, birds and hamsters were taken from a Millcreek home last week, and now cleanup on the house has started. It was organized by neighbors who admit it's dirty work, but say it's worth it.
Dozens of animals had free reign over George Barron's home. He said he got overwhelmed, and pretty soon his pets had taken over.
Animal control officers are now taking care of the animals and neighbors are taking care of George and his house. Julie Sharp and two other women decided the community needed to step in and help Barron.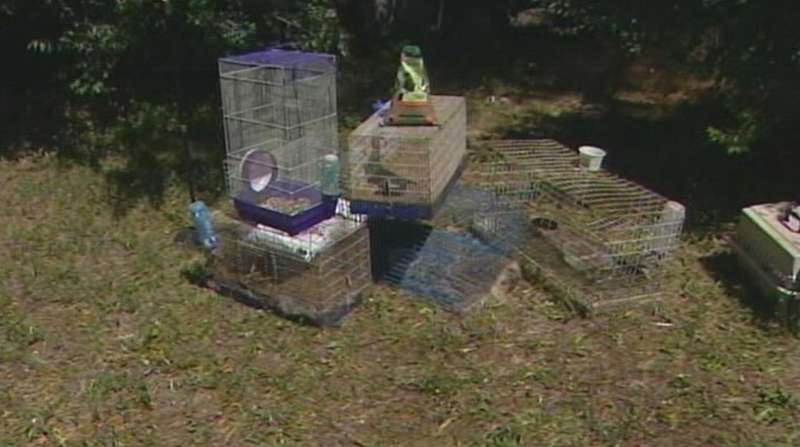 "Truly, he needs a mom more than anything," Sharp said.
"I've had more animals than the law allows. But if you love them, you love them," Barron said.
Animal control officers took 27 animals from Barron's home last week. They say the house was filthy, with animal feces everywhere and ammonia levels so high crews had to wear protective masks to go inside.
But Sharp and the neighborhood decided to help instead.
"[The] carpet's gone; all the sofa, furniture," said neighbor Kevin Severinsen. "We've already filled one Dumpster.
People have showed up to donate time and money; church groups are coming to help scrub the floors and walls. Barron will get new carpet and new furniture, all for free.
"We just all stepped in. He has nobody else," Severinsen said.
"Service is huge. The service that's been rendered is huge," Sharp said.
Barron says he would buy animals online to keep him company, but it got out of hand when the cats stopped using the kitty liter.
"It just got carried away, got too many animals," Barron said.
He wishes he could have all his pets back but knows that won't happen. He's hoping to get three back once his house is fixed up.
E-mail: abutterfield@ksl.com
×
Related stories
Most recent Utah stories