Estimated read time: 1-2 minutes
This archived news story is available only for your personal, non-commercial use. Information in the story may be outdated or superseded by additional information. Reading or replaying the story in its archived form does not constitute a republication of the story.
SALT LAKE COUNTY -- The $5 million tax increase will not go into effect in Salt Lake County, but that doesn't take more serious budget cuts off the table in the future.
The county's budget is about $800 million, and revenue is declining for the county. The tax increase would have amounted to $5 million, a relatively small amount.
Last week, Salt Lake County Mayor Peter Corroon vetoed the council's tax rate increase. He said he opposed it in principal.
It would have have meant a $10 a year increase for the average home owner.
But the veto also wiped out the county's overall property tax collections.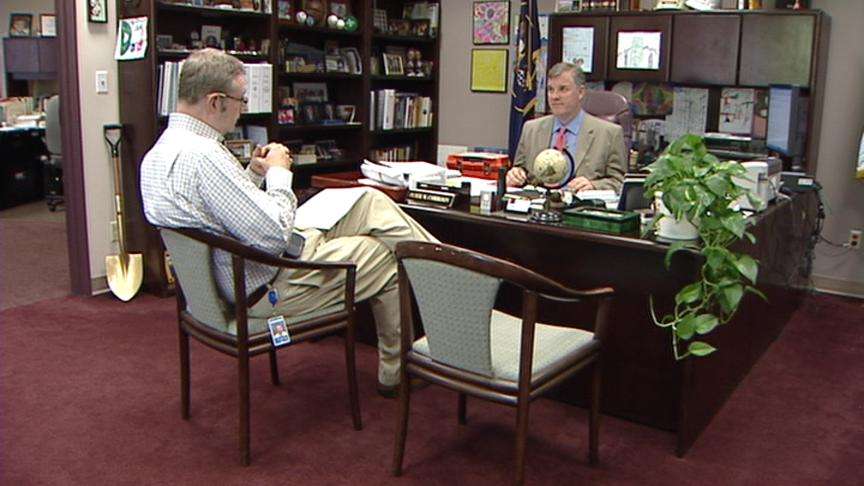 By overriding the veto, the council agreed to give Mayor Corroon what he wanted: no tax increase. But in exchange, the mayor and council agreed to work together on serious cuts next year.
"We didn't feel like it was time to pile on with other tax increases with other cities and school districts, said Corroon. " We just didn't feel it was the right time."
Next year's budget cuts are a near certainty; $20 million has been cut from this year's county budget.
Further cuts will to start affecting a lot of county residents, things they'll notice.
"We have to start looking at programs, maybe, we have to start looking at all our revenue streams and start figuring things out," said Salt Lake County Chairman Joe Hatch. "We have some very serious decisions to make."
This is a good news,bad news situation. The good news is taxes won't go up for Salt Lake County taxpayers this year.
The bad news is the mayor and council agreed that deeper cuts will need to happen for next year.
E-mail: rpiatt@ksl.com
×
Most recent Utah stories