Estimated read time: 2-3 minutes
This archived news story is available only for your personal, non-commercial use. Information in the story may be outdated or superseded by additional information. Reading or replaying the story in its archived form does not constitute a republication of the story.
UTAH COUNTY -- A deadly herpes virus is spreading around the world, killing by the millions, And some might say it's a good thing because it's only killing carp! But experts in Utah say they have no intention of exploiting the virus to get rid of millions of unwanted carp.
The federal government is planning to spend $9.5 million to get rid of carp in Utah Lake, but the virus has been killing carp for free, starting 10 years ago in British lakes and rivers. Now carp are going belly-up in Lake Mohave and Lake Havasu, Ariz.
Still, don't expect the government to deliberately import the virus to Utah Lake. Its plan is to get rid of millions of non-native carp in order to improve Utah Lake's water quality. That's supposed to benefit an endangered natural species, the June Sucker. At one time, experts considered and rejected the idea of importing a disease deliberately.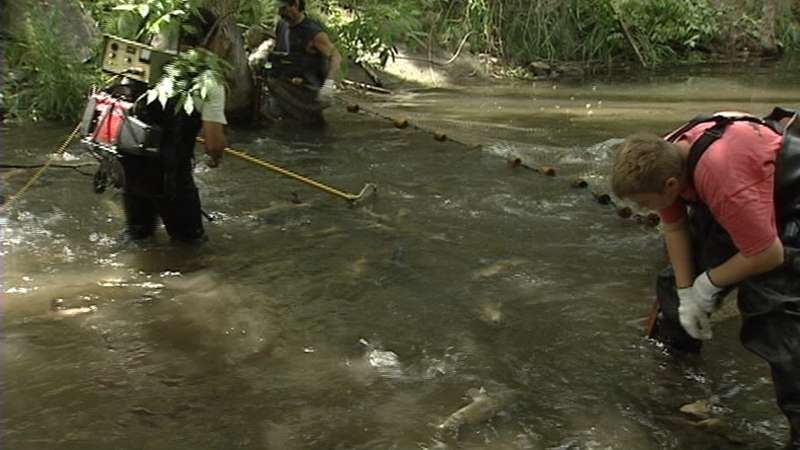 "There were three different diseases that we know kill carp," said Reed Harris, director of the June Sucker Recovery Implementation Program. "We're just reluctant to bring in a disease when we can't control it and we don't know (everything) about it."
Now, a disease is coming on its own. The Koi Herpes Virus is killing carp around the world, most recently at Arizona's Lake Mohave. The virus itself is only deadly to the carp family, including Koi goldfish. But it will not get a warm welcome at Utah Lake.
Reed Harris said, "Well, the disease down at Mohave affected a lot of other fish besides carp."
That's because of what Harris called "collateral damage" to fish the virus doesn't target. When carp die by the thousands, it fouls the water. That makes it unpleasant for humans and unhealthy for other fish. It's one of the hard-to-predict consequences if people begin tinkering with viruses to kill carp.
"We think that catching them and using them in some sort of productive way is probably a better way," Harris said. "It's a little more controlled, and we feel like that way we can watch and see what happens."
Critics say the carp-catching program is a big waste of money because they'll never get them all. But planners say they need to catch just 75 percent of the big ones to clean up Utah Lake's water quality.
"So we don't have to get every carp out of the system to improve the system," Harris said.
The government catch may begin next month with commercial fishermen using big nets. They hope to put the carp to a beneficial use, as fertilizer, pet food and animal feed.
E-mail: hollenhorst@ksl.com
×
Related stories
Most recent Utah stories