Estimated read time: 3-4 minutes
This archived news story is available only for your personal, non-commercial use. Information in the story may be outdated or superseded by additional information. Reading or replaying the story in its archived form does not constitute a republication of the story.
SALT LAKE CITY -- Salt Lake City recently announced a renewed commitment to steering youth clear of gang activity. It will take a multi-pronged approach to stifle gang violence, but one program helps young men and women make positive changes in their lives.
The lure of gangs can be hard to avoid for many of our youth, but a program called YouthWorks offers teens at risk a paycheck, a chance to grow personally, and help improve their neighborhood.
A work crew of 10 teens will soon finish building a cedar fence at a west-side home. A couple months ago, the house was deteriorating and vacant. But, the young men in YouthWorks gutted it and rebuilt it, to put it on the market.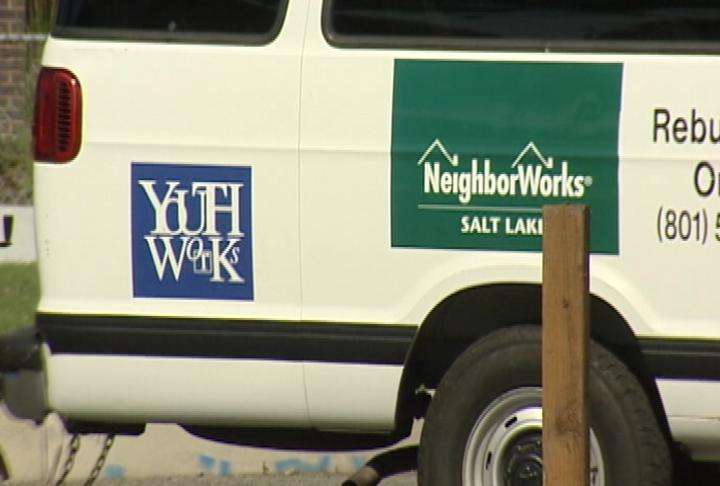 "It makes me feel pretty good because it helps out the community around it," says Ruben Martinez, a 17-year-old working with the program this summer. "It takes the house from scratch to something somebody could actually live in and be happy where they're staying."
The young men in the program grew up in this neighborhood and like the idea of making it better.
Gino Trujillo, a YouthWorks employee, said, "I can drive down the street in three or five years and say, 'I did that.'"
Some of the teens had scrapes with the law, others trouble in school.
YouthWorks, which is part of NeighborWorks Salt Lake, helps them discover positive directions. The program follows a gang intervention model that creates opportunities and builds stronger neighborhoods.
"I'm learning a lot of skills," says Gabriel Guillen, a YouthWorks employee. "I didn't know how to put up a fence, now I'm learning."
One day, Guillen wants to be a lawyer. On Tuesday, he was learning skills that should provide him a way to get there.
The program director says during the last 15 years, YouthWorks has made a $109 million investment in the neighborhood west of I-15. But, the investment of sweat, labor and love is hard to put a price tag on.
The employees earn minimum wage, learn work skills and develop social skills that will put them on positive paths.
Some are directed to the program through the courts system. Many are rolling up their sleeves on their first jobs. All are changing their lives.
Clif Uckerman, director of YouthWorks, said, "That's the kind of growth that you see when they really get attached to the community, they're engaged, and they feel like they're doing something productive and can stand back and say, 'I've done this,' and 'look what I did today.'"
The teens say they support each other and help each other grow.
Research shows this approach works to keep youth out of trouble. Ruben Martinez wants to go to the University of Utah after he graduates from high school. The paycheck this summer is training him for bigger endeavors.
"I can make a living out of it right now and get paid for it. It will help me get my education and help me out for the future and stay away from the streets."
And that's the ultimate objective. But, it's not all work. The young men went on a camping and fishing trip in the Uintas a couple of weeks ago. More new experiences to help them build better lives.
YouthWorks partners with the courts and the business community to carry the growth even further. In the last 27 years, the program has served 1,700 youth with an 80 percent success rate.
E-mail: jboal@ksl.com
×
Most recent Utah stories