Estimated read time: 2-3 minutes
This archived news story is available only for your personal, non-commercial use. Information in the story may be outdated or superseded by additional information. Reading or replaying the story in its archived form does not constitute a republication of the story.
SALT LAKE CITY -- Utah soldiers and their families forged new friendships Wednesday night with people still adapting to life in America. The Utah National Guard hosted a picnic for Iraqi refugees, a growing population in Salt Lake County.
For families fleeing a war-torn homeland, starting over in a new country with nothing is a daunting challenge. An all-American cook-out at Camp Williams helped break down barriers and get kids from American and Iraqi families playing together.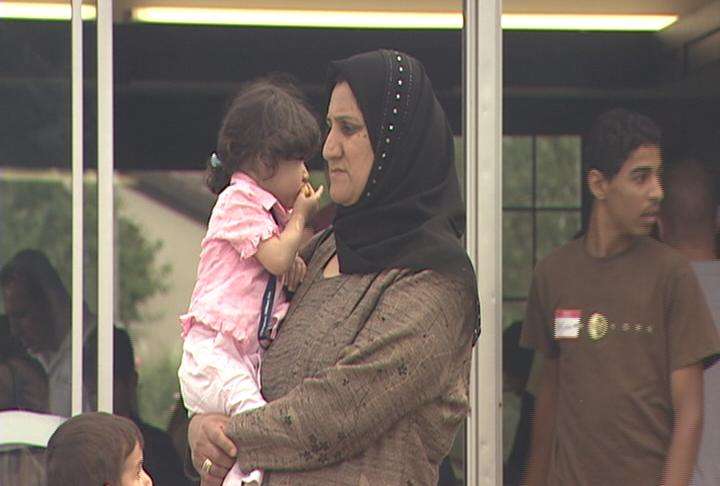 "The idea tonight is to provide them with some friendship, to meet people that have served in Iraq that know the culture and that they can call on as they transition to living in a strange place and new land," explained Brigadier Gen. Jeff Burton.
Most of the American soldiers at the gathering crowd fought in Iraq; most of the Iraqis helped American Troops.
Marco Alkhafaji was a translator for American troops and lost both legs in a roadside bombing; an American Army lieutenant was killed in that same blast.
Now, Alkhafaji savors the peace in his new home. "It's very safe, and everybody is respecting me because I worked with the American Army before," he said.
Many of the Iraqis made great sacrifices and risked their lives to earn the freedom they enjoy in Utah. They are doctors, lawyers, engineers eager to master their new language and build new lives.
For many of the families, it's been a long and painful road to get to Utah. Many endured torture and years of life in refugee camps in the Middle East.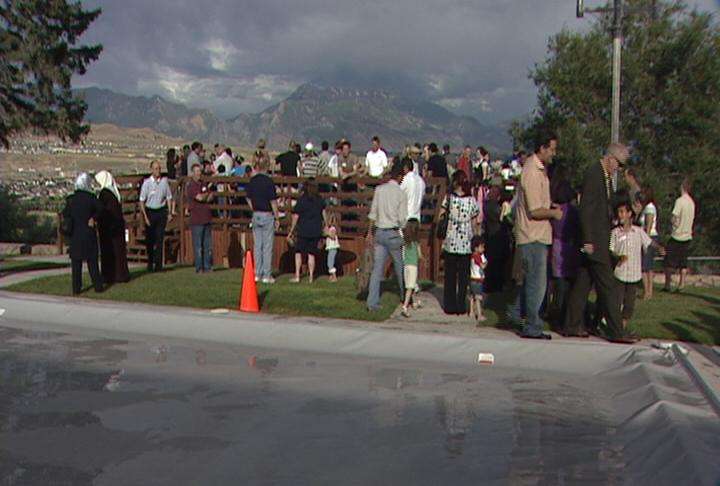 Farid Alzahawi is an Iraqi refugee who also helps Catholic Community Services work with his fellow Iraqis. "They were very desperate before, now they are doing great," he said.
The director of the Utah Office of Refugee Services says the families need new bonds more than anything else.
"The real key here is when people meet each other, some of them will become friends; and the best way you can help a refugee is to befriend a refugee," said Gerald Brown, director of the Utah Office of Refugee Services.
Alaa Ahmed spent seven years in refugee camps with her two sons. After a year in Utah, they are getting used to a peaceful life. "I see everything is good. When I arrive, life is difficult. But step by step, it's usual to live in Utah," she said.
The refugees say the toughest part of the transition is learning English. Most are taking intensive classes because English is the key to landing a job.
Many more Iraqi refugees are on their way to Utah this year. If you'd like to volunteer as a mentor, visit the Utah Refugee Resettlement Program website by clicking HERE.
E-mail: jboal@ksl.com
×
Related links
Most recent Utah stories