Estimated read time: 3-4 minutes

This archived news story is available only for your personal, non-commercial use. Information in the story may be outdated or superseded by additional information. Reading or replaying the story in its archived form does not constitute a republication of the story.

SALT LAKE CITY -- The first of July is the official start of Utah's very brief fireworks season, so you can legally get out there and set them off. But firefighters want to make sure you do it right, without hurting yourself or starting a wildfire.

There's an interesting situation this year. It's the lowest wildfire risk for July in at least a decade, and it's all because of cool, wet weather.

But green vegetation is already turning yellow, so the wildfire season is coming.

That's why the Salt Lake City Fire Department offered a demonstration Wednesday of how to set off fireworks correctly. You need plenty of clearance and a water bucket standing by and legal fireworks that shoot no higher than 15 feet and no more than 10 feet sideways.

Anything that shoots further or actually explodes is illegal.

Mark Bednarik, with the Salt Lake City Fire Department, said, "The reason these are illegal is because one, they can cause injuries, and another part is we're in a very dry area."

**Fireworks safety tips**

• Use fireworks outdoors only. • Obey local laws. If fireworks are not legal where you live, do not use them. • Always have water handy. (A hose or bucket). • Only use fireworks as intended. Don't try to alter them or combine them. • Never relight a "dud" firework. Wait 20 minutes and then soak it in a bucket of water. • Use common sense. Spectators should keep a safe distance from the shooter and the shooter should wear safety glasses. • Alcohol and fireworks do not mix. Have a "designated shooter." • Only persons over the age of 12 should be allowed to handle sparklers of any type. • Do not ever use homemade fireworks of illegal explosives: They can kill you! Report illegal explosives to the fire or police department in your community. -*The National Council on Fireworks Safety*

But it's way less dry than usual for the first of July. The fire danger in most of Utah is considered moderate to low. Federal and state agencies have imposed no special restrictions for fires and smoking on public lands this year, something they almost always do by the first of July. "We're basically about a month or so behind where we normally would be at this time," said Tracy Dunford with the Utah Division of Forestry, Fire and State Lands. "Normally we'd be having large fires, all our firefighters would be busy, we'd be out fighting fires at this time. \[It's\] just not the case this year."

But no one is under any illusions. It's likely to get much hotter. Dunford said, "We're moving into a much higher-risk period of time.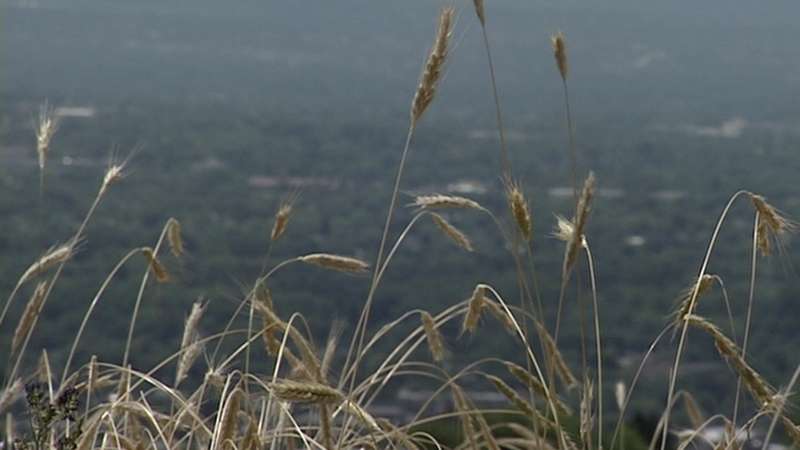 The wet weather inspired a huge extra growth of vegetation. It will soon become extra fuel for wildfires and an extra good reason to be careful with fireworks.
"It's beginning to dry out as we speak," explained Bednarik. "If we continue with the heat spell that we're having now, by the 24th it will definitely be dry enough to burn very vigorously."
The rules are confusing, so have links to websites explaining the law and which fireworks are allowed.
Many communities have prohibited zones. Especially in foothill areas, you'd better check with your local authorities before you light that fuse.
E-mail: hollenhorst@ksl.com
×
Related links
Most recent Utah stories