Estimated read time: 1-2 minutes
This archived news story is available only for your personal, non-commercial use. Information in the story may be outdated or superseded by additional information. Reading or replaying the story in its archived form does not constitute a republication of the story.
SALT LAKE CITY -- A federal shot in the arm of stimulus money for home buyers has been a big hit. State officials say it's helped over 1,600 Utahns buy a home.
Lt. Gov. Gary Herbert joined with the Utah Housing Corporation Tuesday afternoon to announce the economic results of the program. He says its benefits extend well beyond the housing sector.
Three months ago, the state set aside $10 million of federal stimulus money. It was specifically aimed at home buyers: $6,000 grants to be spent on newly-constructed, never-lived-in homes. It was so popular homeowners used all the grants available.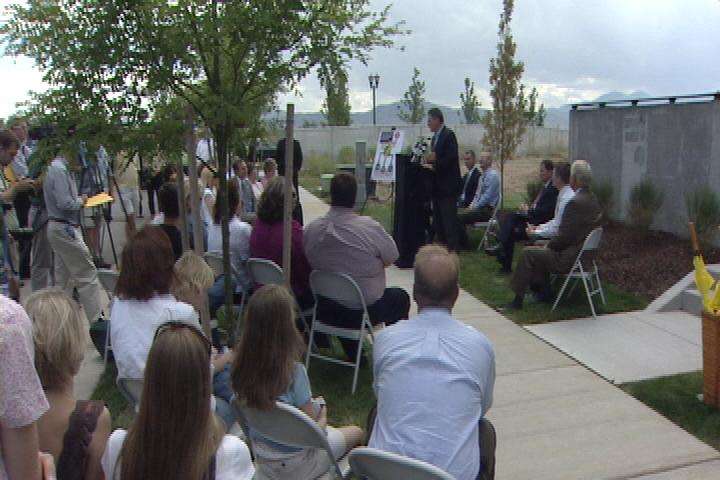 The program has helped stabilize housing prices and produced over 7,000 jobs. "You know the brick masons, the contractors; all have impact as they take their money and their wages and spin it through the market place. It's that ripple effect as we multiply dollars over and over again," Herbert said.
"Honestly, if it weren't for those funds, I wouldn't have that opportunity. I really wouldn't. I'd still be renting," said first-time homeowner Brandon Taggart.
Overall, the $10 million spent on the housing grants has generated $376 million in sales and tax revenues of $20 million. It also produced a job payroll of more than a quarter-billion dollars.
Jobs, of course, were a major goal of the federal stimulus program. The lieutenant governor said he's working with the Utah Housing Corporation to find additional ways of stimulating the housing sector. "Housing led us into the recession, and housing will lead us out," Herbert said.
E-mail: jhollenhorst@ksl.com
×
Most recent Utah stories