Estimated read time: 3-4 minutes
This archived news story is available only for your personal, non-commercial use. Information in the story may be outdated or superseded by additional information. Reading or replaying the story in its archived form does not constitute a republication of the story.
MILLCREEK CANYON -- Several years ago, Pete Robinson was racing his bike in Moab when he suffered a serious crash. His left arm was nearly crushed, and the cartilage in his wrist was destroyed. Doctors said he'd never ride again; that is until he met his sister's neighbor, a young woman from Ogden who was suffering as well. The two formed a friendship, and now cycling has taken on a new meaning for Robinson.
Pete Robinson clips in for another long, steep ride up Millcreek Canyon. He says, "You know, as strange as it sounds, I love the suffering. I love being able to suffer on a big climb and then feel the reward coming off the descent."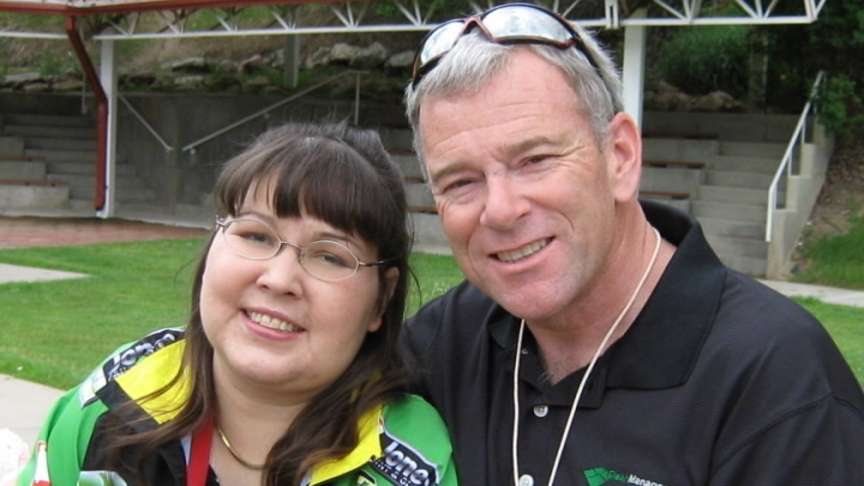 For the past 30 years Pete's been suffering on a cycle, 25 of those years as a racer. Now age 47, Robinson's suffering is on behalf of others; others who are suffering life-changing illnesses.
"Well, the thing that really got me was a person named Jodi Waddell who suffers with diabetes, and to see all she goes through gave me the inspiration to say 'I can do it. I can get back on and do this,'" he said. "If she can do that, I can do this."
Jodi spends four days a week in dialysis. She's was diagnosed with Type 1 diabetes when she was 7 years old. On the day we spoke with her, she held a friend's baby to help ease the discomfort.
She said, "Pete's just been a great inspiration for me. He brings a lot of positive to my life, tries to get you excited about life and live life, you know. There's purpose to be here. You want to keep on going."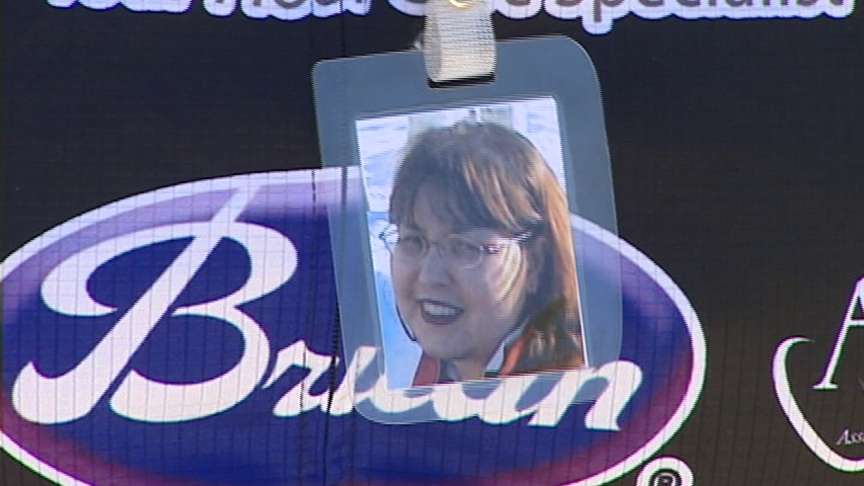 So Pete keeps going on Jodi's behalf. With her picture around his neck, the Mapleton resident takes her places she could never go herself. He keeps her in the loop by blogging every training ride, every race, so she feels as if she were actually there.
He said, "We do charity events to raise money, but I wanted to make it personal. I wanted to put her on the bicycle seat with me. I wanted her to feel what it's like to conquer a great climb. I wanted to have the wind in her hair as she goes down the descent. It's allowed me to give her a tomorrow as she's fighting a debilitating disease and, frankly, the disease is winning."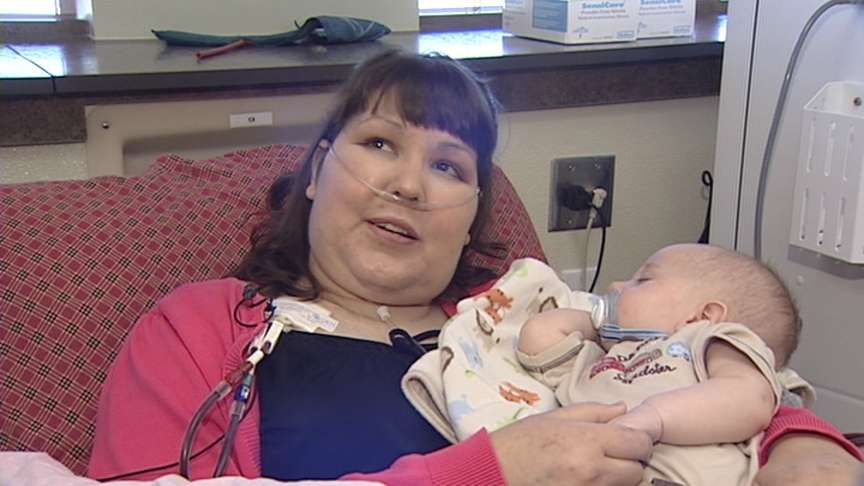 "In my heart, I'm with him the whole way," she said, "You just kinda get a special feeling during his races. You know you're there."
Pete explained, "She's wheelchair bound, two broken arms, a leg that she almost lost twice. And when I met her, just her overall enthusiasm and excitement for life energized me and really made me realize I can accomplish great things if I had that kind of faith."
Along with 12 teammates, Pete takes that faith and puts it into action. On their jerseys are several names, not only Jodi, but others who suffer with serious illness as well.
Pete said, "I come home, and I get well. These muscles, they recuperate, theirs don't. And so, if they can do that, I can suffer for them, and I want to win for them. That's my passion."
A passion that gets him through those long, difficult climbs, especially one coming up next month. During the rest day at the Tour de France, Pete will get the opportunity to ride stage 20--103 miles up Mont Ventoux--and like always, with Jodi in his mind and her picture around his neck.
Pete explained, "It gives her a feeling of accomplishment. It gives her, again, a feeling that there is a tomorrow, and we've got another mountain to conquer, and we're going to conquer them."
Pete's wife and three children also keep him going. This weekend Pete and his teammates rode the MS 150, which began Saturday in Logan.
E-mail: kaiken@ksl.com
×
Most recent Utah stories