Estimated read time: 7-8 minutes
This archived news story is available only for your personal, non-commercial use. Information in the story may be outdated or superseded by additional information. Reading or replaying the story in its archived form does not constitute a republication of the story.
This could be the most important week in the history of the Utah Jazz. Some big decisions have to be made by both star players and team management. Carlos Boozer, Mehmet Okur and Kyle Korver can all opt in or opt out of their current contracts by 10 p.m. on Tuesday. The Utah Jazz must also make decisions about Paul Millsap and his restricted free agency.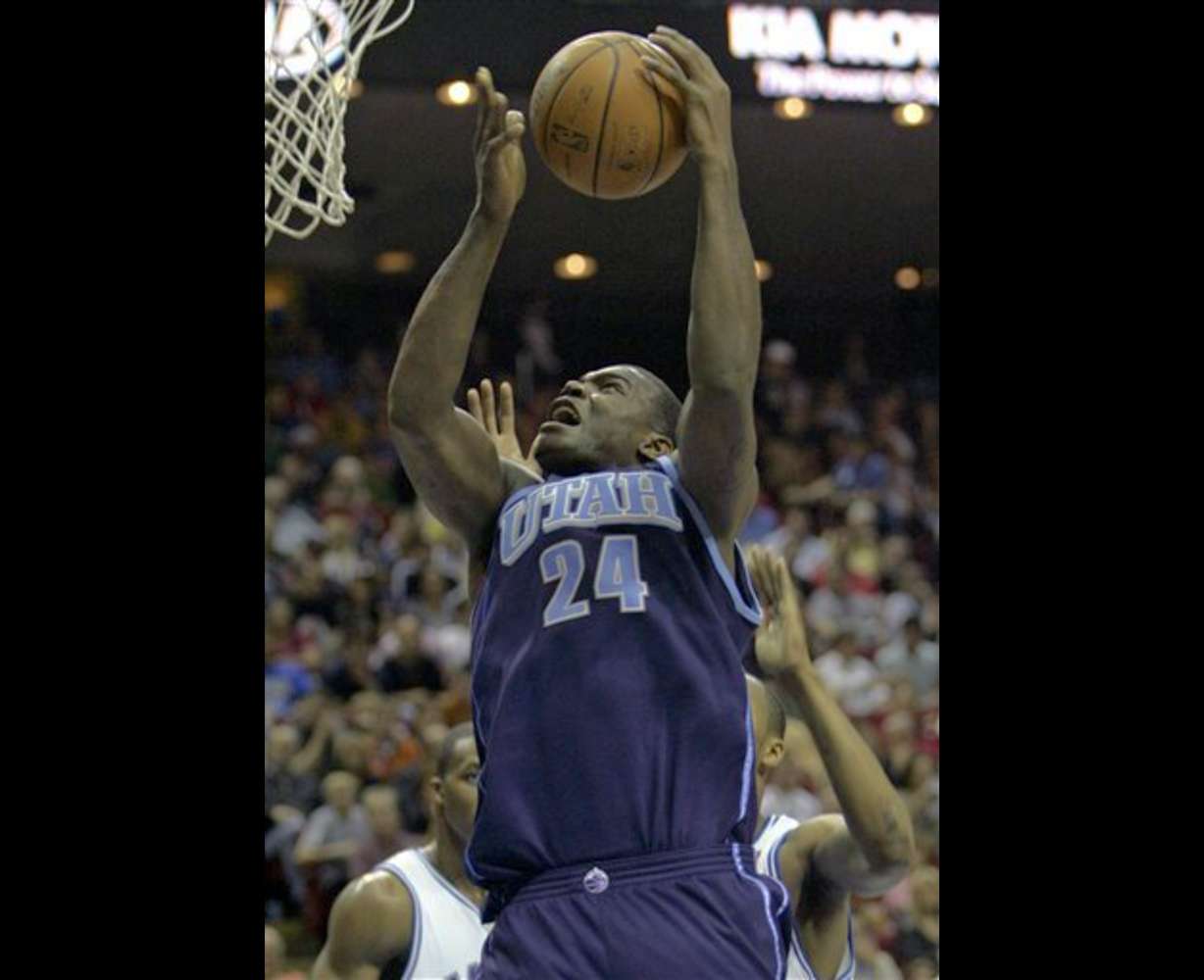 Tim Buckley of the Deseret News and Ross Siler of the Salt Lake Tribune joined Tom Kirkland on SportsBeat Sunday and shared some great insight into what may or may not happen in the coming days. What is very clear is that it all begins with Carlos Boozer. His decision impacts how the Jazz will deal with all of the other situations in play.
Whether he 'opts in' or 'opts out,' it may be time for Carlos Boozer to move on.
If he opts out, will the Jazz be willing to invest another five years and up to $16 million per year on a player who has missed nearly a third of his games in a Jazz uniform with various injuries? It may not be worth the risk and the Jazz would have to let him walk without getting anything in return. But letting him walk without a sign-and-trade could provide luxury tax relief and help in re-signing Millsap and Okur.
Carlos stated at locker cleanout that he is looking for two things: He wants to be the cornerstone of a franchise AND get long term security in the way of a five year deal. If he opts in he gets neither and the Jazz will have to deal with an awkward situation in their locker room all season. He will play one season for a little more than $12.5 million with the chance of suffering another injury before locking up a long-term deal. He will also have to play with another power forward, Millsap, which likely just received a lucrative multi-year deal from the Jazz. Can you be a franchise cornerstone when your 'back-up' has a lucrative long term deal and you don't? Does he want to play for an owner who questions publicly his leadership ability and commitment to defense? And does he want to play for fans that, many of whom didn't want him back?
We will find out Tuesday night.
Until then, here are 5 observations from another busy weekend in the world of sports.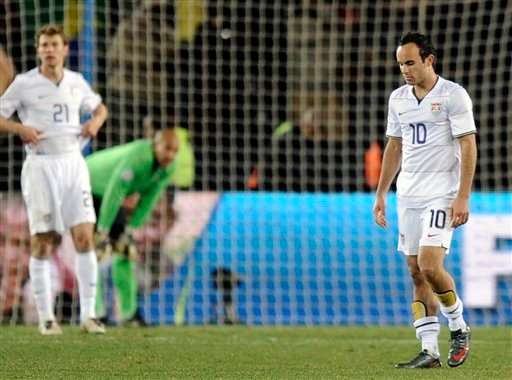 5

goals, three against Egypt and two in a shocking upset of #1 Spain, put the U.S. Soccer team in position to win a major FIFA competition for the very first time. They led defending champion and soccer powerhouse Brazil 2-0 at halftime of the 2009 Confederation Cup Final on Sunday. Just 45 minutes away from the biggest win in U.S. Soccer history, Brazil stormed back with [three 2nd half goals](http://soccernet.espn.go.com/columns/story?id=657909&sec=us&root=us&cc=5901) to end an amazing American run. After the U.S. team was left for dead after a 3-0 loss to Brazil in group play, their incredible rally in reaching the final gives soccer fans here in the States reason to believe this team can compete with the best in the 2010 World Cup. It not only earned the U.S. some respect from the world's best but it had sports fans in this country watching soccer this week. These are all good things.

4

blockbuster trades in the NBA this week made up for a lousy NBA Draft. One of the four trades is not yet official and unless Golden State will part with draft pick Stephon Curry, [the swap involving Amare Stoudamire](http://www.mercurynews.com/columns/ci_12710258) may not happen. But the other three trades were huge. [The Cleveland Cavaliers acquire Shaq](http://sports.espn.go.com/nba/columns/story?columnist=adande_ja&page=ShaqLeBron-090625) in an effort to win a title before Lebron bolts for New York. [The Orlando Magic kept pace by acquiring native son Vince Carter](http://sports.espn.go.com/nba/news/story?id=4287197) to offset the inevitable loss of Hedo Turkoglu to free agency. But [the big winner](http://myespn.go.com/blogs/truehoop/0-41-128/Acquiring-Richard-Jefferson--Hardly-a-No-Brainer.html) in this wild week in the NBA is the San Antonio Spurs. This franchise continues to make brilliant moves to not only stay competitive but to [remain a contender](http://sports.espn.go.com/nba/columns/story?columnist=hollinger_john&page=spurstrade-090623). Assuming Manu Ginobili and Tim Duncan are healthy; adding Richard Jefferson in exchange for spare parts could make the Spurs the team to beat. If they can get good minutes out of this year's draft steal DeJuan Blair, then the Spurs become even better. This is very bad news for the Utah Jazz which remains handcuffed by the current opt out situation mentioned above and by the contract of Andrei Kirilenko.

3

goals in the last 4 games for Yura Movsisyan have led to a resurgence for Real Salt Lake. He had only scored one goal in the first 12 games and his slump was a major reason why RSL was struggling. But now that he is finding the back of the net, RSL is winning again. After a winless May the club is 2-0-2 in June after a 3-0 blowout of Toronto FC Saturday night.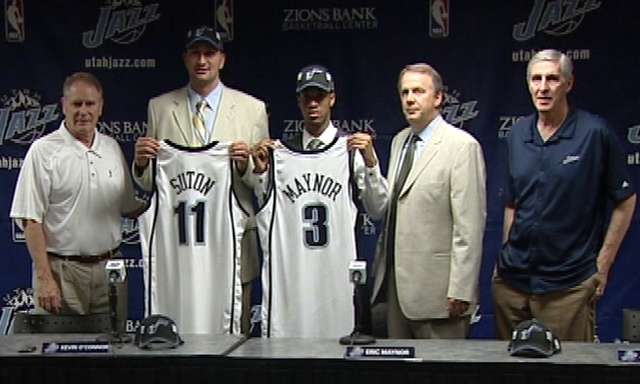 2

rounds of a boring NBA Draft came to a close. The only drama came from watching the [stupidity of the Minnesota Timberwolves](http://myespn.go.com/blogs/truehoop/0-41-157/Ricky-Rubio--Playing-Minnesota-Poker.html) and the [late arrival of Brandon Jennings](http://www.youtube.com/watch?v=znX9_GlNY6U&NR=1). [The Jazz earned praise](http://sports.espn.go.com/nba/draft2009/columns/story?columnist=ford_chad&page=DraftGrades-090626) from Draft Experts with their 1st round pick, mid-major star point guard Eric Maynor out of VCU. Eric is so old school he passed on the glitz and glamour of New York and spent draft night in his modest childhood home with his family. Jerry Sloan has to like that. Although he didn't care much for [Eric's Dad as a basketball player](http://www.sltrib.com/sports/ci_12709347). Sloan cut George Maynor while coaching the Bulls in the early 1980's. It made for an awkward moment when it was brought up at Friday's press conference. Considering he will receive a guaranteed contract, Eric will avoid the same fate as his father. How much he plays his rookie year will be a different story. The Jazz selected Michigan State Center Goran Suton with their second round pick. Goran is a Bosnian refugee who came to the United States with his family at age 14. If you can survive [ death and destruction in Sarajevo](http://www.nytimes.com/2009/04/02/sports/ncaabasketball/02michstate.html?_r=2&ref=sports), training camp with Jerry Sloan should be a cakewalk.
1st

career win for [NASCAR prodigy Joey Logano](http://sports.espn.go.com/rpm/nascar/cup/news/story?id=4293106). While most 19 year olds are living in their parent's basement playing Call of Duty 4 on Xbox Live, this 19-year-old became the youngest driver in NASCAR history to win a Sprint Cup race. Logano looks primed to live up to the hype and become NASCAR's next big star. **Video of the Week**: One of the greatest full court shots I have ever seen!

Countdown to the college football season: 66 days!

E-mail: jjensen@ksl.com

×
Most recent Utah stories