Estimated read time: 2-3 minutes
This archived news story is available only for your personal, non-commercial use. Information in the story may be outdated or superseded by additional information. Reading or replaying the story in its archived form does not constitute a republication of the story.
SALT LAKE CITY -- The head of the Utah Democratic Party says he wants to know more about the efforts of Rep. Carl Wimmer to pressure state investigators looking at the dealings of indicted businessman Rick Koerber. The comments come following a report that Wimmer tried to get the head of the Department of Commerce fired.
Koerber is accused by the federal government of orchestrating a $100 million Ponzi scheme. A couple years ago, he was under investigation by state securities investigators, whom he'd accused of abusing their powers.
Back then, Koerber enlisted Herriman lawmaker Carl Wimmer, who requested and got an audit of the division of securities and set up meetings with Koerber and both the Attorney General and House Speaker.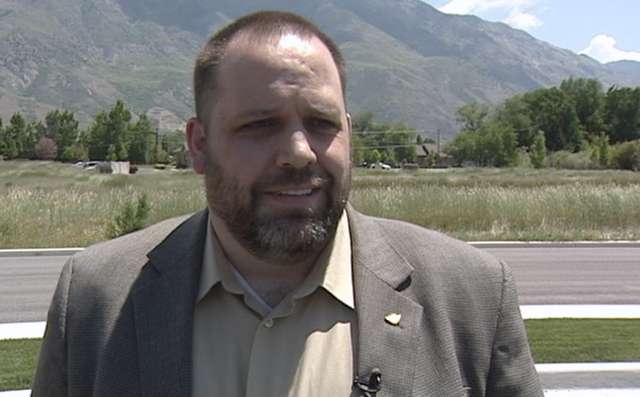 "That is the limit of my involvement with Mr. Koerber, was to facilitate meetings with him," Wimmer told KSL.
Now, the Salt Lake Tribune reports Wimmer asked Gov. John Huntsman to fire the head of the Department of Commerce, which oversees securities investigations, believing the agency was "out of control." Utah Democratic Party chairman Wayne Holland says he's troubled by what he says looks like efforts to intimidate regulators.
"It should be troubling. For us, it's not surprising because we've seen this coming. I think one of the most ethically-challenged legislators in the body has been Carl Wimmer for a couple of years now," Holland said. "I think we need to know how extensively the representative tried to put pressure on the State Government.
A spokeswoman for the governor confirmed Wimmer requested a meeting with Koerber and the governor, but it never happened. She says the governor supports the commerce department and its director.
By e-mail, Koerber told us he approached Wimmer to discuss the department's "abusive and illegal tactics." He says Wimmer was never involved in the businesses now under indictment and that he still considers Wimmer a friend.
Wimmer apparently is now trying to keep his distance. "I have no relationship with the guy," Wimmer said of Koerber.
Department of Commerce Director Francine Giani declined to comment Thursday. Rep. Wimmer didn't return calls or e-mails.
E-mail: jdaley@ksl.com
×
Related stories
Most recent Utah stories