Estimated read time: 2-3 minutes
This archived news story is available only for your personal, non-commercial use. Information in the story may be outdated or superseded by additional information. Reading or replaying the story in its archived form does not constitute a republication of the story.
SALT LAKE CITY - Beginning this September, 15 medical centers will begin testing what is called Therapeutic Hypothermia on children suffering from cardiac arrest.
Physicians routinely use the procedure on adults, but they don't have any data on what it might do for children from infancy to eighteen years of age.
KSL reported Mike Smith's story last July. As an adult in cardiac arrest, he was revived over and over until he finally reached Intermountain Medical Center. Doctors there placed him on a temporary heart-assist device and packed him in ice to cool down the body. The assist pump allowed his heart to heal itself while the induced hypothermia protected the brain. He walked away with no damage at all.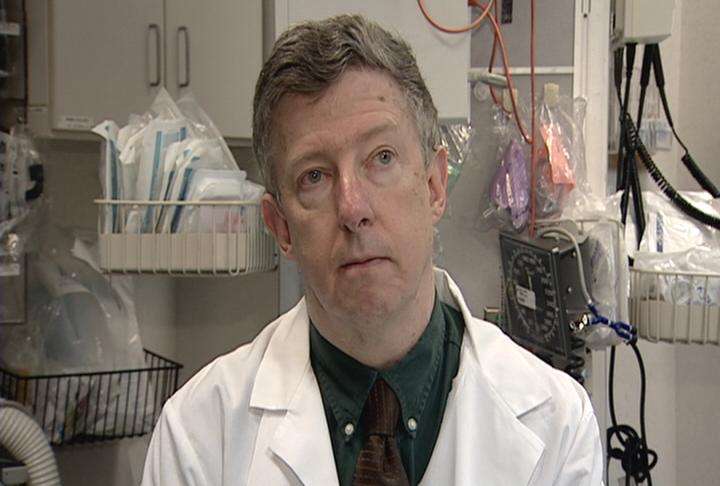 Now, the University of Utah and University of Michigan will head up a study to see if "cooling" works for children.
Dr. Michael Dean with the University of Utah School of Medicine said, "Children have cardiac arrest, either because they are already in the hospital with a very, very severe illness or they have a cardiac arrest outside the hospital because of something sudden and unexpected."
For kids enrolled in the study, here's how it will work. If the heartbeat is restored, but a child remains in a coma, physicians at Primary Children's Hospital and 14 other medical centers will use cooling blankets to drop the body temperature to 32 to 34 degrees Celsius. The patient will remain at that temperature for three days. Then rewarming over 16 hours will bring it back up to normal, where it will stay for 120 hours.
Dean said, "If the data looks good, we'll transform the care of children that have had cardiac arrest across the world." In fact, he adds, paramedics might even be able to do the procedure in an ambulance while the patient is being transported.
In research so far, Dean told KSL, "The animal studies that underlie all of these efforts in the clinical setting are fantastic."
After one year, with more funding from the National Institutes of Health, the study could expand to include 30 sites around the country. More than 900 children could be enrolled over the next six years.
E-mail: eyeates@ksl.com
×
Related stories
Most recent Utah stories