Estimated read time: 2-3 minutes
This archived news story is available only for your personal, non-commercial use. Information in the story may be outdated or superseded by additional information. Reading or replaying the story in its archived form does not constitute a republication of the story.
PARK CITY -- Gov. Jon Huntsman kicked off what's likely to be his last Conference of Western Governors on Sunday.
The three-day meeting will focus on key issues in the west, including water use, climate change and energy.
Outside a Deer Valley conference center, Raser Technologies offered two climate-related solutions: an exhibit on their geo-thermal energy plant and free rides in what they claim is their 100-mile-per-gallon Hummer.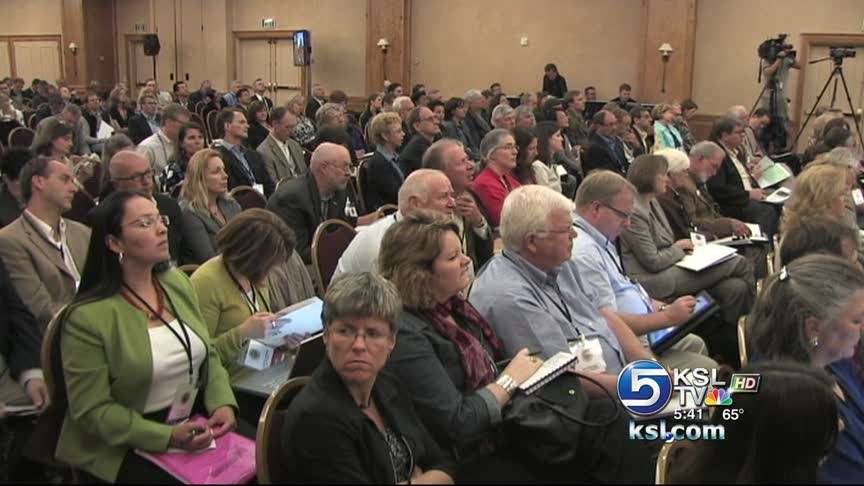 Inside, the governors heard experts speak about the key resource challenges western states are facing.
"As the climate changes, we're going to see changes in temperature, which affects demand for water. We'll see changes in precipitation patterns. Our high mountain areas in California and the Rockies are going to lose snowpack, which is a management problem, a serious management problem," said Dr. Peter Gleick, president of The Pacific Institute.
Gov. Huntsman has been one of the leading voices on the issue among governors. He says those efforts are bearing fruit, with real action starting to take place.
"I think driven by the uncertainty that climate change presents, academies of sciences all over the world are concluding, meteorology departments are looking at, and that is a long-term trend. It isn't this year and it isn't next year necessarily, but it's some long-term trends that we have to be smart enough to recognize and deal with practically," he said.
On Sunday, the governors approved a resolution calling for a national policy to reduce greenhouse gas emissions.
Global warming is one of the key areas to watch as Gov. Huntsman gives up the reins to Lt. Governor Gary Herbert. The outgoing governor has pushed hard for action, but the incoming governor is more skeptical.
Lt. Governor Herbert is already sitting in on the Western Governors conference, anticipating his move to the governor's office. He won't inherit the governor's job until Huntsman is confirmed by the Senate as U.S. Ambassador to China.
E-mail: hollenhorst@ksl.com
×
Related stories
Most recent Utah stories