Estimated read time: 3-4 minutes
This archived news story is available only for your personal, non-commercial use. Information in the story may be outdated or superseded by additional information. Reading or replaying the story in its archived form does not constitute a republication of the story.
SALT LAKE CITY -- A nonstop flight from Tokyo landed in Salt Lake City at about 11:30 a.m. Wednesday. The 12-hour flight is the first in a new service from Delta Air Lines.
It is the first time Salt Lake City has seen an Airbus 330 jet on a regular basis and the first trans-Pacific service in the Intermountain region. The flight will run five times a week.
"Tourism, business opportunities; there's a huge ripple effect for any flight, but particularly an international flight at this level," said Salt Lake International Airport spokeswoman Barbara Gann.
The plane, passengers and some dignitaries on board were greeted by a water cannon salute.
Many of the passengers on that flight didn't know it was the first direct flight from Japan to Salt Lake but say they were extremely satisfied with the service.
Nelson Estrada said, "It was so much better than those flights I used to make, you know, from Tokyo to Minneapolis. The plane was clean. The food was better."
Pilot Alan Reichel said, "I was very impressed with the entire inaugural flight, from the departure out of Tokyo to all the coordination here in Salt Lake."
The flight will return to Narita Airport in Tokyo with Utah officials on a trade and tourism mission on board Wednesday afternoon.
Effect on Utah business
The addition of this flight is important for Utah business. As soon as business leaders arrive in Tokyo, they will attend a meet-and-greet with their counterparts in Japan.
"So they know exactly what they can do to benefit each other," explained Jason Perry, director of the Governor's Office of Economic Development.
Perry also says business leaders will be touting Utah ski and golf vacation options. There are some times in the year visitors can do both in Utah.
Right now, nonstop flights from Tokyo to Canada mean that's where most Japanese skiers are currently going. Officials hope the new flight will provide a big boost to Utah's ski industry.
As for golf, business leaders say the advantage to playing the sport here in Utah is that it is cheap and easy to get on a course, compared to some other places.
Utah's business leaders will also address exports. Salt Lake Chamber executives say Utah has grown its export trade 31 percent in a year. That coincides with a direct flight to Paris that is about a year old.
The Governor's Office of Economic Development estimates the new direct flight service will have an economic impact of more than $90 million and create about 1,100 jobs.
New interest in Japanese culture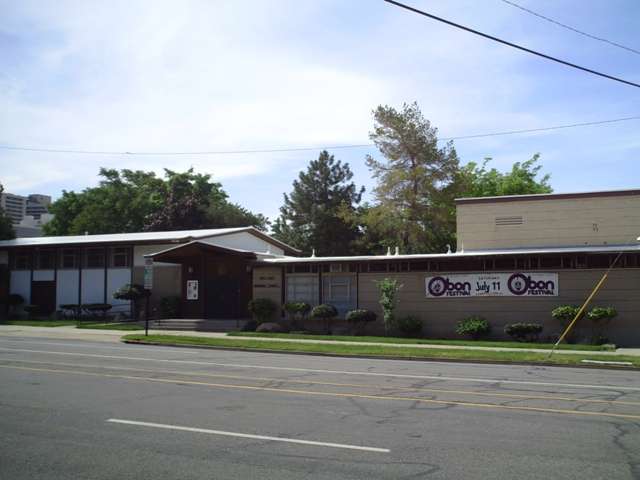 In addition to the increase in business dealings with Japan, some hope the new nonstop flight will renew Utahn's interest in the Japanese culture.
The Salt Lake Buddhist temple is one of the few remaining buildings of Salt Lake's old Japantown. It's where KSL's Randall Jeppesen found a woman who still has many family members living in Japan. She was held in a relocation camp in Arizona during World War II and after decided to call the Salt Lake City area home after the war.
She remembers well when 100 South, where the Salt Palace now sits, was filled with a thriving Japanese community. She says Japantown, even though small, was filled with shops and restaurants. "So, a lot of the Japanese culture is gone, you know," she said.
She's hopeful the new flight between Tokyo and Salt Lake might stir more interest in the Japanese culture and encourage travel between the two areas. She also says it would be nice if there was a renewed interest in reviving Salt Lake's Japantown.
------
Story compiled with information from Marc Giauque, Andrew Adams, Randall Jeppesen, Nicole Gonzales and The Associated Press.
×
Photos
Related Stories