Estimated read time: Less than a minute
This archived news story is available only for your personal, non-commercial use. Information in the story may be outdated or superseded by additional information. Reading or replaying the story in its archived form does not constitute a republication of the story.
SOUTH JORDAN -- One person was flown to the hospital Saturday after a four-car pileup in South Jordan.
The crash happened around 10 a.m. at the intersection of 9800 South and Bangerter Highway.
Investigators say three cars were in a line, stopped for a red light when a fourth vehicle slammed into the last car, starting a chain of collisions.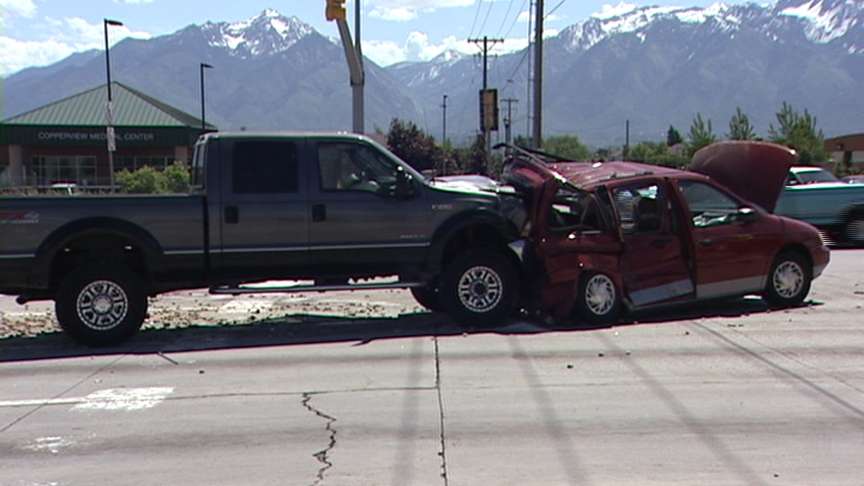 Seven people were hurt; one was flown to the hospital.
Parts of Bangerter Highway were closed for several hours while the scene was cleared.
Meanwhile, two accidents that happened at the same time in Weber County kept crews busy.
The first happened at the top of the Monte Cristo summit in Ogden Canyon. Officials say a woman riding a motorcycle took a wrong turn and crashed her bike. She broke her ankle, but is otherwise ok.
Around the same time, a woman drove her car into Pineview Reservoir.
Officials aren't sure why she veered off the road, but they say she was able to climb out a sunroof and swim to safety.
×
Most recent Utah stories