Estimated read time: 3-4 minutes
This archived news story is available only for your personal, non-commercial use. Information in the story may be outdated or superseded by additional information. Reading or replaying the story in its archived form does not constitute a republication of the story.
Dave Anderton - Deseret Morning News and Shelley Osterloh - KSL News Reporting The home of the Utah Jazz has a new name this evening.
With an embattled Delta Air Lines struggling to emerge from bankruptcy and the prospect of a hostile takeover by US Airways, the Utah Jazz on Monday announced it was dropping the Delta Center name in favor of EnergySolutions Arena, effective today.
EnergySolutions is a Salt Lake-based company, formerly known as Envirocare, that disposes of and recycles low-level radioactive waste.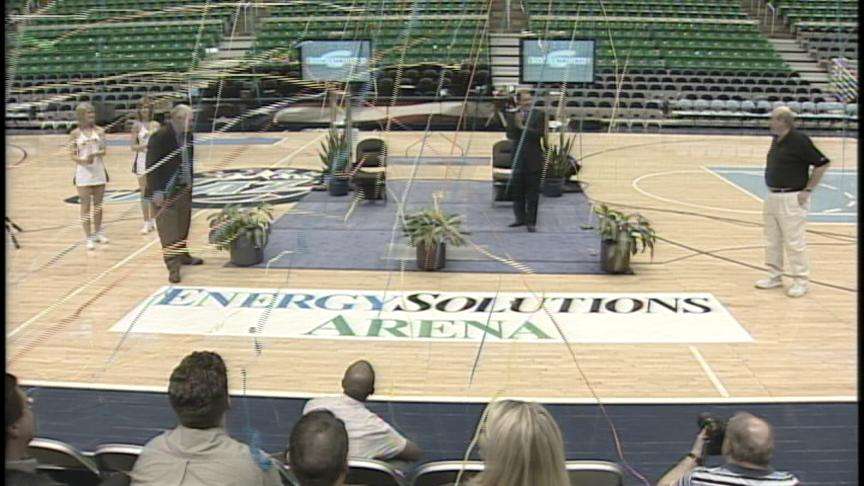 Financial terms of the 10-year deal were not disclosed. Naming deals for professional sports stadiums typically involve millions of dollars annually.
Dennis Haslam, president of the Utah Jazz, said it was important for the team to have a naming-rights partner that was a Utah-based company.
Haslam said several other companies were considered. EnergySolutions was not the first pick, but Haslam declined to say what other companies were contenders.
"This is a partnership we have been working on for some time," Haslam said. "EnergySolutions has the same kinds of ideals that we have. It's a very innovative company and progressive."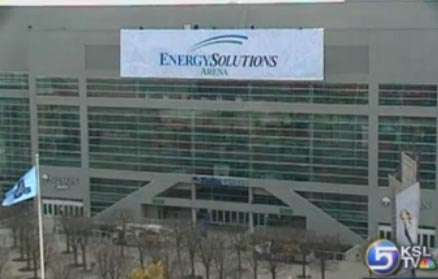 When Jazz owner Larry H. Miller was asked if he thought naming the arena EnergySolutions might be controversial, he said people need to educate themselves about the company before they criticize. He says that's what he did.
"I know a lot more about it now than I did then," Miller said, "enough to be totally satisfied that the business that EnergySolutions has engaged in ... is a safe business and is a necessary business based on what the alternatives are going forward."
The Utah Jazz have played under the Delta name since 1991, when the arena was completed.
According to information KSL got from ESPN, Delta Air Lines paid 1.3 million dollars a year for the right to name the Delta Center.
We may never know the exact dollar amount EnergySolutions paid for this naming deal.
Nationwide, naming contracts vary widely in cost. Just last week, Citigroup doubled the previous record, by offering 20-million a year to name the new stadium for the New York Mets.
Giant banners with the EnergySolutions logo were hanging outside the arena Monday afternoon. Miller and EnergySolutions chief executive officer Steve Creamer unveiled a new logo on the basketball court, which reads "EnergySolutions Arena."
Creamer, a Utah native and Jazz fan, bought EnergySolutions months ago and has been expanding the company around the world.
Creamer wants people to look past the stigma associated with nuclear waste. He said joining more recognizable companies with their names big and bold outside arenas and stadiums throughout the country is a good start.
"We looked at lots of different ideas and when this came available we felt like it was a great opportunity," Creamer said.
"We think it's a great way for us to help people feel more comfortable and help our education efforts."
Delta is trying to emerge from bankruptcy. Long before its financial troubles, the airline had a 10-year agreement for the Jazz arena name rights with a 5-year option, which expired Sept. 30.
The two sides couldn't agree on a new deal, so the Jazz started looking at other options. Delta will still advertise in the 19,911-seat arena, but the name and logo will no longer be part of the city's western skyline.
"We were working to re-negotiate a new contract, but in the end we were unable to reach an agreement on naming rights," Delta spokesman Anthony Black said from Atlanta.
(The Associated Press contributed to this report)
×
Related links
Most recent Utah stories